Pool Cleaning Advancetown
All Pool Cleaning Services - Pool Equipment Repairs - Green Pool Recovery - Pool Maintenance - Total Pool Care
In most cases our pool services actually
save you money!
The pool cleaning company Advancetown residents can trust and rely on! Whether you have a dirty green pool, in need of equipment repairs or would just like to have your pool maintained to look good year round, we've got you covered!
Get Your Pool Cleaning Quote For Your Pool In Advancetown
Gold Coast Pool Cleaning For All Your Pool Needs In Advancetown
Pool Cleaning

Green Pool Recovery

Pool Maintenance

Water Balancing

Filter Cleaning

Chlorinator Servicing

Servicing Advancetown
Which pool service do you require?
Need A Pool Cleaning Expert In Advancetown?
Advancetown pool cleaning is just one of the specialised services we provide to the local Gold Coast community. Our experienced pool technicians have a wide range of knowledge and understanding when it comes to all pool cleaning and maintenance needs as well as supplying equipment and chemicals if needed. 
We service and clean residential home pools to large resort and lagoon style retreats. Whatever pool service you need and  with over 30 years expert experience in the area, our Advancetown pool cleaning services will have your swimming  pool in tip top condition in no time and at more than affordable rates. Try our Pool Quote Tool and find out for yourself! There's a reason why we are the trusted name when it comes to pool cleaning in Advancetown.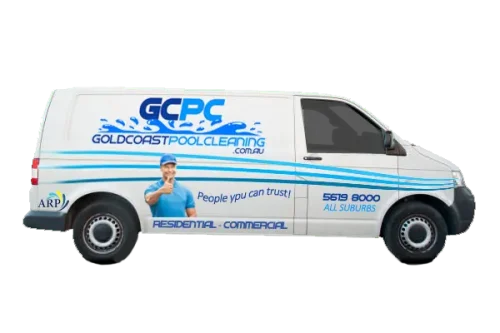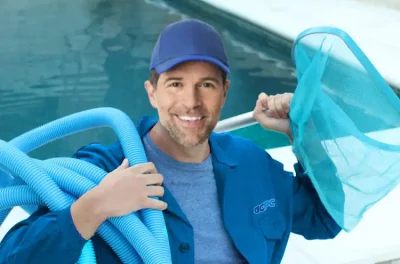 Pool Cleaning Service In Advancetown
Gold Coast Pool Cleaning specialise in providing pool cleaning services, customised to the unique needs of Advancetown pool owners. Our experienced pool technicians are equipped with the latest tools and expertise to ensure your pool remains crystal clear, clean and safe for you and your family all year round.
Our Advancetown pool cleaning services include:
Brushing Tile bands & Steps
Vacuuming Pool
Scoop Pool & Remove Debris
Clean All Baskets
Clean Chlorinator Cell
Backwash and or Clan Cartridge Filters
Test & Balance Water
Grease O-rings
Check Timer & Adjust As Required
Inspect Pool Equipment 
Check For Safety Issues
We can tailor any service to your needs and there are no jobs too big or small. Our professional pool technicians are always cleaning Advancetown pools meaning we are always close by to help with your swimming pool needs. So give us a call or ideally try our Pool Quote Tool and get yourself a no obligation free quote now!
All Pool Cleaning Services We Provide For Advancetown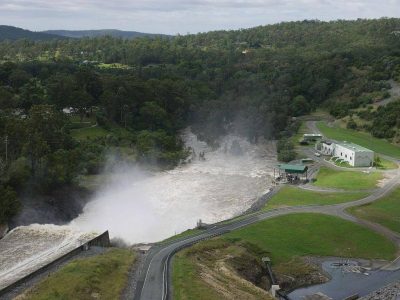 Emergency & Other Pool Services For The Advancetown Area
We also provide the following services in the case of emergencies or other accidental or emergency breakdowns:
Emergency Pool Cleaning For Advancetown, Advancetown Holiday Rental Pool Cleaning, Pool Party Clean Ups Pre & Post, Storm Damage Pool Cleaning, Pool Sanitation Cleaning, Pool Plumbing & System Blockages, Draining & Refilling Of Pool Water, All Swimming Pool Repairs, Accidental Spillages,  Emergency Equipment Repairs, Broken Glass Removal, Health Concerns Clean & Audit.
Ask Us Any Pool Related Questions
Green Pool Cleaning In Advancetown
Our green pool cleaning experts in Advancetown are always on standby and are just a call away from taking that pool from a green to clean. We have solutions to bring your pool back to a crystal clear and safe condition in no time. 
We go beyond treating the symptons of your green pool, we target the cause of the problem which may of come from filtration, pump or water chemistry and rectify any issues to prevent a repeat in the future.
Green pools can be fixed quick and safely with the right knowledge and experience. Our team will have your pool looking like a sparkling oasis in Advancetown after we are done!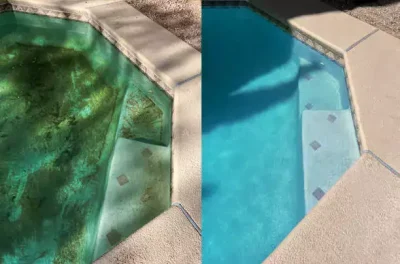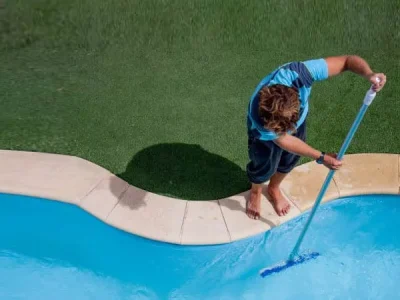 Advancetown Pool Maintenance
With our Advancetown pool maintenance services, you can have peace of mind knowing that your pool will be in top condition all year round.
Regular maintenance is the way to protect your pool from health and safety issues as well as preventing damage to your pools walls and floor as well as the pool pump and equipment. Water circulation is key to keeping a healthy pool and regular maintenance ensures things keep working as they should 
Maintaining your pool is not only cost effective but it saves you money in the long run. Try our Advancetown Pool Cleaning Quote Tool and let us show you how maintaining your pool in most cases actually can save you money. You have nothing to lose Try it Now!
Gold Coast Pool Cleaning is the
most trusted
in Advancetown
Advancetown Pool Cleaning Cost
Pool cleaning costs in Advancetown as well as every other Gold Coast suburb will vary dependant on the pools condition. We customise pool cleaning quotes to suit your requirements which means you only pay for what you need. If your pool in Advancetown has clear water and just needs a vacuum and water balance, then the cleaning service is going to be very different to the same pool down the street that is green and full of debris and algae.
Whichever the scenario the best way to cost your pool clean is to either give us a call on 07 5619 8000 or try our online Pool Quote Tool which will ask a few questions, it's quick, easy, obligation free and you will get a customised quote for your pool cleaning service in Advancetown.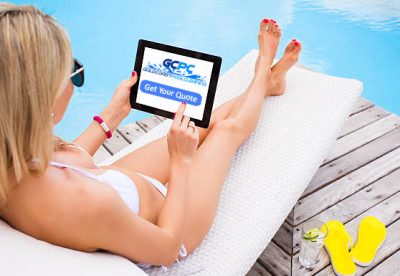 We are your local pool shop in Advancetown. We are onsite and always nearby to deliver you any pool supplies you may need. We supply the Advancetown area with pool salt, pool chemicals, spare parts, new pumps and filters and best of all we can also install parts, test your water and clean your pool all with one phone call. 
No need to get in the car shop around on a hot sunny day to be dissapointed and frustrated at the end. Our service vehicles in Advancetown have a vast amount of stock onboard or back at our local warehouse. We can have it all supplied, delivered and installed if necessary and have your pool, tip top and ready for you to enjoy the rest of your day. 
Call us on 07 5619 8000 or send us a message and we will be more than happy to help you out.
Pool Shop Products We Deliver & Install For Advancetown
GCPC Helping Make Memories

Explore our video showcasing how we create lasting memories, whether it's enjoying sunny days, promoting health and wellbeing, or participating in competitive sports and competitions. It's the reason Gold Coast Pool Cleaning stands out as the most trusted and preferred choice for pool cleaning in Advancetown.
Is It Swim Time In Advancetown Today?
Advancetown Live Weather Update
Gold Coast Pool Cleaning Are Located & Operate In Advancetown - QLD - 4211
At Gold Coast Pool Cleaning we are always close by to service your swimming pool needs in Advancetown for pool cleaning, maintenance, installation, sales and repairs. You can count on us for servicing pools near you typically in the following areas:
Advancetown Road
Beechmont Road
Gilston Road
Goldmine Court
Hidden Woods Drive
Hoop Pine Court
Latimers Crossing Road
Miandetta Drive
Mottee Court
Narrowleaf Road
Nerang Murwillumbah Road
Parkway Drive
Tangara Road
Toula Court
Unnamed Road
Advancetown Pool Cleaning
Phone: 07 5619 8000
Address: Advancetown Qld 4211
Email: Advancetown@goldcoastpoolcleaning.com.au
Advancetown Pool Cleaning Reviews
By far the best pool care in Advancetown
Fast and efficient emergency pool clean saved our party! Thanks a lot
Regular pool maintenance plans keep our pool crystal clear year round. Would recommend GCPC.
Party pool cleanup service turned our backyard bash into a success
Quick and reliable pool pump repair service, highly recommended
Top notch pool clean, great service thanks!
Outstanding pool heater installation service. Mark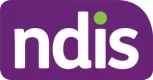 We happily support the ndis.

Gold Coast Owned & Operated

Goldie's Advancetown Review
Goldie Poolmans Take On The Advancetown Area.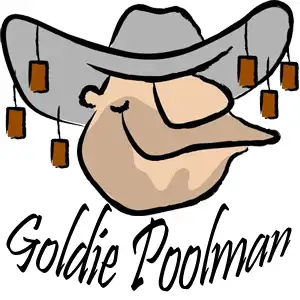 G'day, folks! Time to spin a yarn about Advancetown, a true-blue Aussie spot right here in the Gold Coast hinterland in Queensland, Australia. And while we're at it, I'll give a fair dinkum shout-out to Gold Coast Pool Cleaning, the local legends who've been keeping backyard pools spick and span for donkey's years.
Advancetown, mate, it's a little slice of paradise nestled in the lush Aussie hinterland. This place is a cracker – a hidden gem that's got nature, serenity, and a heap of good vibes.
First off, the natural beauty will knock your socks off. With its stunning landscapes, it's a top pick for nature enthusiasts. Advancetown is home to the serene Hinze Dam, a ripper spot for fishing, boating, and picnicking. You can wet a line, soak up the sun, and enjoy the great outdoors. And if you're into bushwalking, you're in luck – there are plenty of walking trails, wildlife, and pristine bushland in the nearby hinterland. It's like having a piece of the great Aussie wilderness in your backyard.
Now, let me fill you in on Gold Coast Pool Cleaning, the true-blue champions of pool maintenance. These legends have been servicing the locals for yonks, and they're the go-to team for keeping backyard pools as clear as a bell. They're fair dinkum pool experts who know their stuff inside and out. If you've got a pool in Advancetown, you'd be a galah not to have Gold Coast Pool Cleaning on speed dial. They're the bee's knees when it comes to pool cleaning – no mucking around with them!
Back to Advancetown, where spacious properties and a tranquil lifestyle reign supreme. It's like living in a peaceful oasis away from the city's rat race, but here's the kicker – you're just a short drive from the buzzing Gold Coast. So, if you ever fancy a bit of city action, it's right at your doorstep. You've got the best of both worlds.
The local community is as friendly as it gets. They've got a real sense of camaraderie, and you'll quickly find yourself part of the crew. And they've got local events, markets, and fairs happening on the regular, where you can meet your neighbors, make new mates, and enjoy some good old-fashioned Aussie fun.
Advancetown is the kind of place where you can breathe easy and take life at your own pace. It's a paradise for those who want to live amidst the stunning natural surroundings, with all the amenities of the Gold Coast within arm's reach. And don't forget, Gold Coast Pool Cleaning will make sure your backyard pool is sparkling clean so you can relax in style. So, don't be a drongo, mate – come and check out Advancetown for yourself. It's a fair dinkum Aussie gem!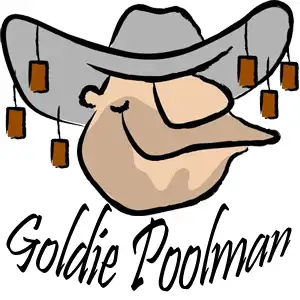 Advancetown: Where Bush Meets Billabong
G'day mates! Get ready for a ripper ride through Advancetown, a true blue rural oasis in the City of Gold Coast, Queensland. In the 2016 census, 482 legends called this place home.
Geography
Situated in the Gold Coast hinterland, Advancetown boasts the mighty Hinze Dam, corralling the Nerang River and Little Nerang Creek to create the iconic Advancetown Lake a water source for most of the Gold Coast.
Two standouts in the locality are Mudgeeraba, a 240 meter peak and Pages Pinnacle, soaring at 398 meters in the south. Downstream, you'll find Latimers Crossing, a cracker of a landmark along the Nerang River.
Road Infrastructure
Nerang Murwillumbah Road (State Route 97) cuts through from north to south, making it a breeze to explore this beaut region.
History
The mountains tell tales! Mudgeeraba's name originates from the Bundjalung words meaning sticky place. Pages Pinnacle, a local legend, got its name from the bigwig landowner Sir Earle Christmas Grafton Page.
Timbercutters hit the scene in the 1870s, kickstarting European settlement. The Beechmont Hotel in 1884, and later the Advancetown Hotel in 1905, added charm to the place. The Advancetown State School had its heyday from 1909 to 1960.
The real gamechanger? Hinze Dam, completed in 1976, transformed the landscape, honoring local pioneers Carl and Johanna Hinze. The original Advancetown was swallowed by the dam's waters, briefly known as Latimer in 1979 but reclaiming its name in 1985. Stage 2 in '89 and Stage 3 in 2011 upped the dam's water game.
Advancetown waved goodbye to the Shire of Albert in '95, joining the City of Gold Coast.
Heritage Listings
Don't miss the Avenue of Commemorative Trees on Latimers Crossing Road a trueblue heritage spot.
Education
No schools in Advancetown, but fear not! Nerang State School and Gilston State School got the kiddos covered. Nerang State High School caters to the older legends.
Sports
Tee off at The Grand Golf Club on Gilston Road, most of which sits in Advancetown. Designed by the legendary Greg Norman, this 19hole course is a golfer's paradise.
Attractions
Hinze Dam steals the show with a visitor center, mountain bike trails, boat ramps and picnic spots. Fishing's a hit, but it's catchandrelease due to mercury levels.
Climate
Buckle up for Advancetown's classic Aussie climate sunshine, blue skies and a fair share of bush charm!
So, whether you're up for a round of golf, a day by the dam, or just soaking in the Aussie vibes, Advancetown's where it's at, cobber!