All Pool Cleaning Services - Pool Equipment Repairs - Green Pool Recovery - Pool Maintenance - Total Pool Care
In most cases our pool services actually
save you money!
The pool cleaning company Arundel residents can trust and rely on! Whether you have a dirty green pool, in need of equipment repairs or would just like to have your pool maintained to look good year round, we've got you covered!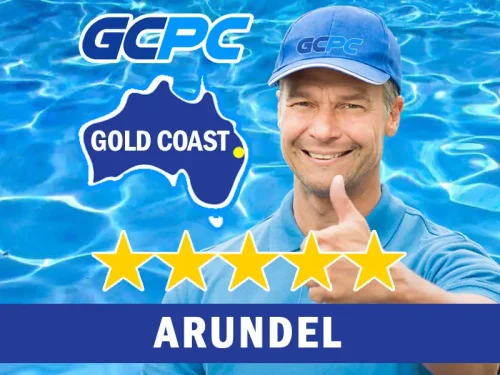 Get Your Pool Cleaning Quote For Your Pool In Arundel
Gold Coast Pool Cleaning For All Your Pool Needs In Arundel
Pool Cleaning

Green Pool Recovery

Pool Maintenance

Water Balancing

Filter Cleaning

Chlorinator Servicing

Servicing Arundel
Which pool service do you require?
Need A Pool Cleaning Expert In Arundel?
Arundel pool cleaning is just one of the specialised services we provide to the local Gold Coast community. Our experienced pool technicians have a wide range of knowledge and understanding when it comes to all pool cleaning and maintenance needs as well as supplying equipment and chemicals if needed. 
We service and clean residential home pools to large resort and lagoon style retreats. Whatever pool service you need and  with over 30 years expert experience in the area, our Arundel pool cleaning services will have your swimming  pool in tip top condition in no time and at more than affordable rates. Try our Pool Quote Tool and find out for yourself! There's a reason why we are the trusted name when it comes to pool cleaning in Arundel.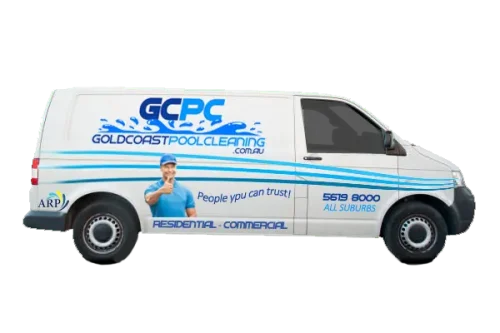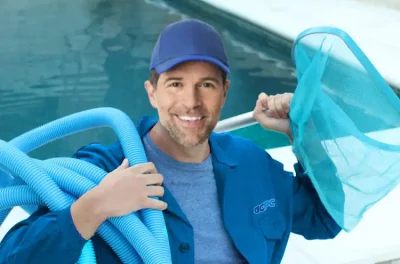 Pool Cleaning Service In Arundel
Gold Coast Pool Cleaning specialise in providing pool cleaning services, customised to the unique needs of Arundel pool owners. Our experienced pool technicians are equipped with the latest tools and expertise to ensure your pool remains crystal clear, clean and safe for you and your family all year round.
Our Arundel pool cleaning services include:
Brushing Tile bands & Steps
Vacuuming Pool
Scoop Pool & Remove Debris
Clean All Baskets
Clean Chlorinator Cell
Backwash and or Clan Cartridge Filters
Test & Balance Water
Grease O-rings
Check Timer & Adjust As Required
Inspect Pool Equipment 
Check For Safety Issues
We can tailor any service to your needs and there are no jobs too big or small. Our professional pool technicians are always cleaning Arundel pools meaning we are always close by to help with your swimming pool needs. So give us a call or ideally try our Pool Quote Tool and get yourself a no obligation free quote now!
All Pool Cleaning Services We Provide For Arundel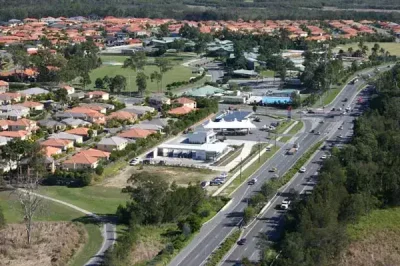 Emergency & Other Pool Services For The Arundel Area
We also provide the following services in the case of emergencies or other accidental or emergency breakdowns:
Emergency Pool Cleaning For Arundel, Arundel Holiday Rental Pool Cleaning, Pool Party Clean Ups Pre & Post, Storm Damage Pool Cleaning, Pool Sanitation Cleaning, Pool Plumbing & System Blockages, Draining & Refilling Of Pool Water, All Swimming Pool Repairs, Accidental Spillages,  Emergency Equipment Repairs, Broken Glass Removal, Health Concerns Clean & Audit.
Ask Us Any Pool Related Questions
Green Pool Cleaning In Arundel
Our green pool cleaning experts in Arundel are always on standby and are just a call away from taking that pool from a green to clean. We have solutions to bring your pool back to a crystal clear and safe condition in no time. 
We go beyond treating the symptons of your green pool, we target the cause of the problem which may of come from filtration, pump or water chemistry and rectify any issues to prevent a repeat in the future.
Green pools can be fixed quick and safely with the right knowledge and experience. Our team will have your pool looking like a sparkling oasis in Arundel after we are done!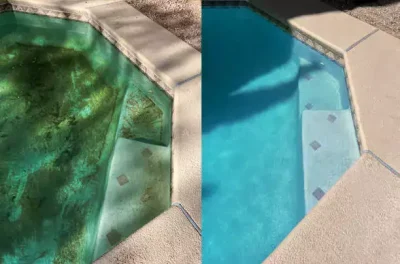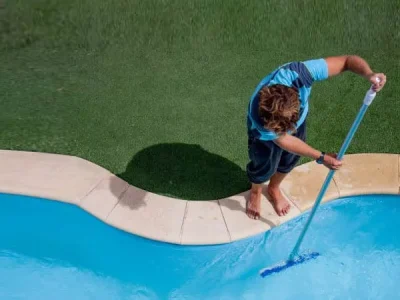 With our Arundel pool maintenance services, you can have peace of mind knowing that your pool will be in top condition all year round.
Regular maintenance is the way to protect your pool from health and safety issues as well as preventing damage to your pools walls and floor as well as the pool pump and equipment. Water circulation is key to keeping a healthy pool and regular maintenance ensures things keep working as they should 
Maintaining your pool is not only cost effective but it saves you money in the long run. Try our Arundel Pool Cleaning Quote Tool and let us show you how maintaining your pool in most cases actually can save you money. You have nothing to lose Try it Now!
Gold Coast Pool Cleaning is the
most trusted
in Arundel
Arundel Pool Cleaning Cost
Pool cleaning costs in Arundel as well as every other Gold Coast suburb will vary dependant on the pools condition. We customise pool cleaning quotes to suit your requirements which means you only pay for what you need. If your pool in Arundel has clear water and just needs a vacuum and water balance, then the cleaning service is going to be very different to the same pool down the street that is green and full of debris and algae.
Whichever the scenario the best way to cost your pool clean is to either give us a call on 07 5619 8000 or try our online Pool Quote Tool which will ask a few questions, it's quick, easy, obligation free and you will get a customised quote for your pool cleaning service in Arundel.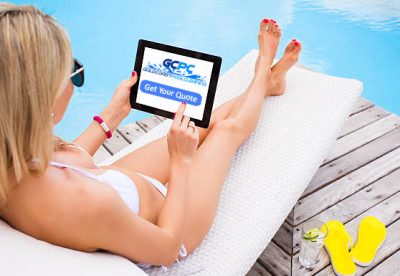 We are your local pool shop in Arundel. We are onsite and always nearby to deliver you any pool supplies you may need. We supply the Arundel area with pool salt, pool chemicals, spare parts, new pumps and filters and best of all we can also install parts, test your water and clean your pool all with one phone call. 
No need to get in the car shop around on a hot sunny day to be dissapointed and frustrated at the end. Our service vehicles in Arundel have a vast amount of stock onboard or back at our local warehouse. We can have it all supplied, delivered and installed if necessary and have your pool, tip top and ready for you to enjoy the rest of your day. 
Call us on 07 5619 8000 or send us a message and we will be more than happy to help you out.
Pool Shop Products We Deliver & Install For Arundel
GCPC Helping Make Memories
Explore our video showcasing how we create lasting memories, whether it's enjoying sunny days, promoting health and wellbeing or participating in water sports and competitions. It's the reason Gold Coast Pool Cleaning stands out as the most trusted and preferred choice for pool cleaning in Arundel.
Is It Swim Time In Arundel Today?
Arundel Live Weather Update
Gold Coast Pool Cleaning Are Located & Operate In Arundel - QLD - 4214
At Gold Coast Pool Cleaning we are always close by to service your swimming pool needs in Arundel for pool cleaning, maintenance, installation, sales and repairs. You can count on us for servicing pools near you typically in the following areas:
A B Paterson Drive
Adeliza Court
Allied Drive
Amsonia Court
Arun Drive
Arundel Drive
Ash Court
Ashburton Close
Avisford Court
Balwyn Court
Baxter Court
Bears Court
Becca Court
Bernard Court
Berwick Court
Birdie Court
Blackfen Court
Blackwattle Circuit
Blanford Street
Boea Street
Bolton Abbey Close
Brisbane Road
Bristol Place
Bulla Court
Bunker Court
Byth Street
Calcetto Place
Callaway Court
Callistemon Court
Canada Place
Captain Cook Close
Captain Cook Drive
Carlton Court
Carnoustie Court
Carrumbella Drive
Central Street
Cherry Alder Court
Chichester Drive
Chiffley Place
Christina Ryan Way
Clubhouse Drive
Collingwood Court
Computer Street
Dalloway Court
Dante Court
Deal Cove
Delonix Court
Demand Avenue
Dunkirk Close
Dylan Street
Eastbourne Chase
Ereton Drive
Essendon Close
Etelka Way
Fadden Close
Fitzalan Circuit
Footscray Court
Gaven Way
Gentian Drive
Gibbs Street
Gold Coast Highway
Golden Bear Drive
Goodwood Way
Goulburn Close
Greenacre Drive
Harrington Street
Harrow Place
Hazel Court
Hepworth Street
Herington Close
Hocking Street
Hook Court
Ingles Circuit
Iron Place
Ivan Street
Jarvis Place
Jessica Court
Jordana Street
Joshua Close
Katie Court
Kendor Street
Kettlewell Chase
Kingston Drive
Kirdford Court
Kite Circuit
Kristy Lane
Kylie Street
Langer Place
Lani Court
Leeds Close
Leet Court
Leighanne Crescent
Lisa Court
Little Hampton Court
Lobb Court
London Chase
Lyle Court
Lyons Court
Madasin Close
Mal Travers Drive
Maltravers Drive
Marble Arch Place
Masters Street
Melastoma Way
Melbourne Road
Mellissah Crescent
Menzies Close
Midhurst Court
Muirefield Place
Napper Road
Neri Crescent
Newheath Drive
Nina Parade
Noelene Lane
Nottinghill Gate Drive
O'Brien Court
Offham Court
Olsen Avenue
Open Drive
Orpington Court
Oxbridge Chase
Oxford Place
Pacific Highway
Parnham Court
Pearson Close
Penny Place
Petworth Court
Portreeves Place
Putter Place
Range Court
Respall Way
Rotary Place
Selsey Court
Serene Court
Shoreham Chase
Sinclair Street
Smith Street
Spikes Court
Steyning Court
Supply Court
Tamara Street
Tanzen Drive
Technology Drive
Tee Place
Tee Trees Boulevarde
Telford Place
Tiger Drive
Torquay Place
Tulipwood Court
Waterwood Court
Wepham Court
Wood Court
Worthing Court
Wrights Place
Zeller Crescent
Arundel Pool Cleaning
Phone: 07 5619 8000
Address: Arundel Qld 4214
Email: Arundel@goldcoastpoolcleaning.com.au
Arundel Pool Cleaning Reviews
By far the best pool care in Arundel
Our green pool was a nightmare, but the Arundel pool cleaning team worked magic! - Rachel
Impressive pool equipment inspection saved us from a costly pump repair.
Pool cover purchase was hassle free and it keeps our pool clean.
Pool pump installation was quick and professional. Our pool runs perfectly.
Fantastic selection of pool toys and kids stuff – the kids love it!
Pool equipment purchased. Great Service would recommend.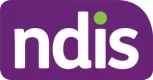 We happily support the ndis.

Gold Coast Owned & Operated

Goldie Poolmans Take On The Arundel Area.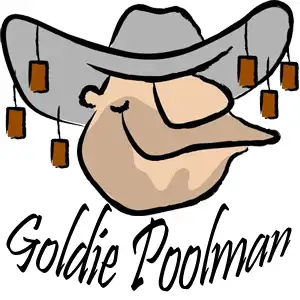 G'day, mates! Let's have a chinwag about Arundel, a ripper of a suburb right here on the Gold Coast and while we're at it, let me give a fair dinkum shout out to Gold Coast Pool Cleaning, the true blue legends who've been keeping the backyard pools crystal clear for years.
Arundel is a beaut part of the Goldy, known for its suburban charm and beaut shops. This place is the bees knees, a family friendly haven thats got something for everyone.
One thing you can't miss is the Arundel Hills Golf Club, a golfer's paradise with lush fairways and pristine greens. A seasoned pro or a weekend hacker, this place is a real treat. If golf's not your game, you'll find plenty of parks and green spaces to have a barbie, kick the footy, or just soak up the sunshine.
Now, let's talk about Gold Coast Pool Cleaning, the local legends who've been serving the Arundel community for donkey's years. These blokes and sheilas are the best in the business when it comes to pool cleaning. They're true-blue Aussies who know their stuff inside and out. If you've got a pool in Arundel, you'd be a galah not to have Gold Coast Pool Cleaning on your side. They'll keep your pool as clear as a bell, so you can have a splash anytime you fancy.
Back to Arundel, It's got a real sense of community, and you'll quickly find yourself part of the crew. The locals are a friendly bunch of characters, with a true-blue spirit that's hard to beat.
For families, there are schools in the area, so the ankle-biters can get a fair dinkum education. When it comes to shopping and a bite to eat, Arundel Plaza has you covered with all your essentials, from groceries to your Friday night takeaway.
The Gold Coast University Hospital is just a stone's throw away, providing top notch healthcare services. So, whether it's a check-up or something more serious, you're in safe hands.
Arundel is conveniently located near the M1 motorway, which means you can be in Surfers Paradise or any other part of the Gold Coast in a jiffy. It's the best of both worlds – a quiet suburban lifestyle with easy access to the Gold Coast's buzz.
In a nutshell, Arundel's a top spot in the Gold Coast, offering a friendly bunch of people, great amenities and a ripper of a golf course. And with Gold Coast Pool Cleaning on the scene, you can bet your bottom dollar your pool will be the cleanest and crispest in the neighborhood. So don't be a drongo, mate – come and check out Arundel for yourself. It's a fair dinkum Aussie gem!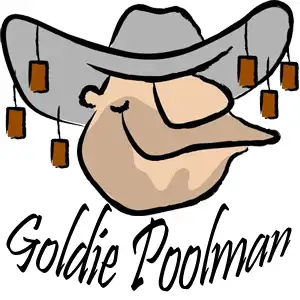 Arundel: A Ripper Suburb Down Under!
G'day mates! Arundel, nestled in the ripper City of Gold Coast, Queensland, is a fair dinkum Aussie gem. In 2016, it had a population of 10,246 legends, as per the census.
Geography
Right in the heart of Arundel, you'll find the Coombabah Lake Conservation Park with Coombabah Creek and the Ivan Gibbs Wetlands Reserve nearby. The Biggera Creek Dam, a true blue flood warrior, sits proudly in Arundel.
History
Back in September '89, Arundel was officially crowned a suburb, growing into a beaut series of housing estates. A.B. Paterson College kicked off the education scene in '91, celebrating its 25th in 2016. The ripper Arundel State School joined the party in '94.
Heritage Listings
Arundel's got history! Allied Drive houses heritage listed sites, including the former Burleigh and Tallebudgera Police Stations and Nui Dat House.
Education
Arundel State School, a top notch government primary school and A.B. Paterson College, a ripper private primary and secondary school, keep the young ones sharp. No government secondary school in Arundel, but no worries the nearby Coombabah, Southport and Pacific Pines schools have you covered.
Amenities
Arundel Hills Country Club, with its own golf course, is a stone's throw away. Major facilities in neighboring suburbs Helensvale station, Westfield Helensvale, Harbour Town Shopping Centre, Griffith University, Gold Coast University Hospital, and the G:link light rail make life even more bonza.
So, if you fancy a fair dinkum Aussie lifestyle, Arundel's the place to be, mate! Cheers!