All Pool Cleaning Services - Pool Equipment Repairs - Green Pool Recovery - Pool Maintenance - Total Pool Care
In most cases our pool services actually
save you money!
The pool cleaning company Ashmore residents can trust and rely on! Whether you have a dirty green pool, in need of equipment repairs or would just like to have your pool maintained to look good year round, we've got you covered!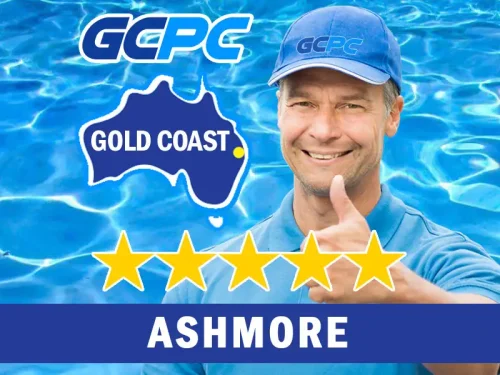 Get Your Pool Cleaning Quote For Your Pool In Ashmore
Gold Coast Pool Cleaning For All Your Pool Needs In Ashmore
Pool Cleaning

Green Pool Recovery

Pool Maintenance

Water Balancing

Filter Cleaning

Chlorinator Servicing

Servicing Ashmore
Which pool service do you require?
Need A Pool Cleaning Expert In Ashmore?
Ashmore pool cleaning is just one of the specialised services we provide to the local Gold Coast community. Our experienced pool technicians have a wide range of knowledge and understanding when it comes to all pool cleaning and maintenance needs as well as supplying equipment and chemicals if needed. 
We service and clean residential home pools to large resort and lagoon style retreats. Whatever pool service you need and  with over 30 years expert experience in the area, our Ashmore pool cleaning services will have your swimming  pool in tip top condition in no time and at more than affordable rates. Try our Pool Quote Tool and find out for yourself! There's a reason why we are the trusted name when it comes to pool cleaning in Ashmore.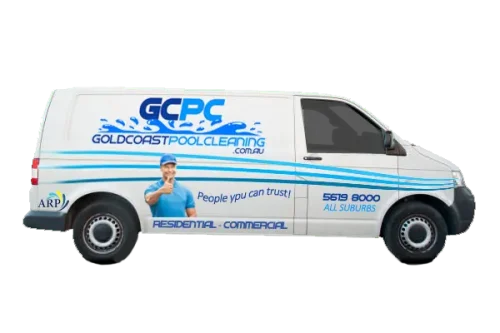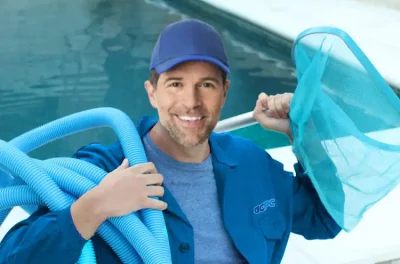 Pool Cleaning Service In Ashmore
Gold Coast Pool Cleaning specialise in providing pool cleaning services, customised to the unique needs of Ashmore pool owners. Our experienced pool technicians are equipped with the latest tools and expertise to ensure your pool remains crystal clear, clean and safe for you and your family all year round.
Our Ashmore pool cleaning services include:
Brushing Tile bands & Steps
Vacuuming Pool
Scoop Pool & Remove Debris
Clean All Baskets
Clean Chlorinator Cell
Backwash and or Clan Cartridge Filters
Test & Balance Water
Grease O-rings
Check Timer & Adjust As Required
Inspect Pool Equipment 
Check For Safety Issues
We can tailor any service to your needs and there are no jobs too big or small. Our professional pool technicians are always cleaning Ashmore pools meaning we are always close by to help with your swimming pool needs. So give us a call or ideally try our Pool Quote Tool and get yourself a no obligation free quote now!
All Pool Cleaning Services We Provide For Ashmore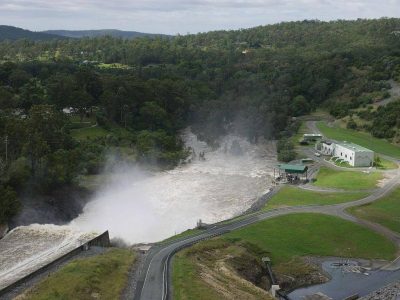 Emergency & Other Pool Services For The Ashmore Area
We also provide the following services in the case of emergencies or other accidental or emergency breakdowns:
Emergency Pool Cleaning For Ashmore, Ashmore Holiday Rental Pool Cleaning, Pool Party Clean Ups Pre & Post, Storm Damage Pool Cleaning, Pool Sanitation Cleaning, Pool Plumbing & System Blockages, Draining & Refilling Of Pool Water, All Swimming Pool Repairs, Accidental Spillages,  Emergency Equipment Repairs, Broken Glass Removal, Health Concerns Clean & Audit.
Ask Us Any Pool Related Questions
Green Pool Cleaning In Ashmore
Our green pool cleaning experts in Ashmore are always on standby and are just a call away from taking that pool from a green to clean. We have solutions to bring your pool back to a crystal clear and safe condition in no time. 
We go beyond treating the symptons of your green pool, we target the cause of the problem which may of come from filtration, pump or water chemistry and rectify any issues to prevent a repeat in the future.
Green pools can be fixed quick and safely with the right knowledge and experience. Our team will have your pool looking like a sparkling oasis in Ashmore after we are done!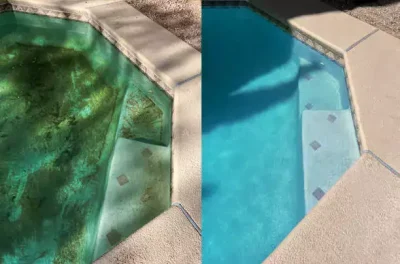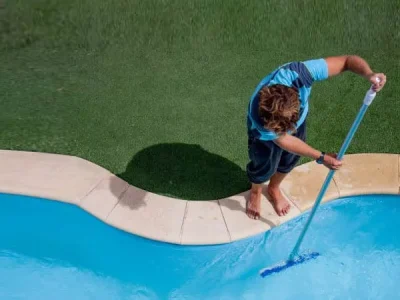 With our Ashmore pool maintenance services, you can have peace of mind knowing that your pool will be in top condition all year round.
Regular maintenance is the way to protect your pool from health and safety issues as well as preventing damage to your pools walls and floor as well as the pool pump and equipment. Water circulation is key to keeping a healthy pool and regular maintenance ensures things keep working as they should 
Maintaining your pool is not only cost effective but it saves you money in the long run. Try our Ashmore Pool Cleaning Quote Tool and let us show you how maintaining your pool in most cases actually can save you money. You have nothing to lose Try it Now!
Gold Coast Pool Cleaning is the
most trusted
in Ashmore
Ashmore Pool Cleaning Cost
Pool cleaning costs in Ashmore as well as every other Gold Coast suburb will vary dependant on the pools condition. We customise pool cleaning quotes to suit your requirements which means you only pay for what you need. If your pool in Ashmore has clear water and just needs a vacuum and water balance, then the cleaning service is going to be very different to the same pool down the street that is green and full of debris and algae.
Whichever the scenario the best way to cost your pool clean is to either give us a call on 07 5619 8000 or try our online Pool Quote Tool which will ask a few questions, it's quick, easy, obligation free and you will get a customised quote for your pool cleaning service in Ashmore.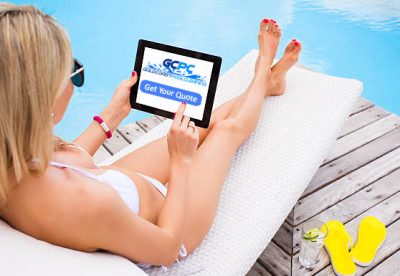 We are your local pool shop in Ashmore. We are onsite and always nearby to deliver you any pool supplies you may need. We supply the Ashmore area with pool salt, pool chemicals, spare parts, new pumps and filters and best of all we can also install parts, test your water and clean your pool all with one phone call. 
No need to get in the car shop around on a hot sunny day to be dissapointed and frustrated at the end. Our service vehicles in Ashmore have a vast amount of stock onboard or back at our local warehouse. We can have it all supplied, delivered and installed if necessary and have your pool, tip top and ready for you to enjoy the rest of your day. 
Call us on 07 5619 8000 or send us a message and we will be more than happy to help you out.
Pool Shop Products We Deliver & Install For Ashmore
GCPC Helping Make Memories
Explore our video showcasing how we create lasting memories, whether it's enjoying sunny days, promoting health and wellbeing or participating in water sports and competitions. It's the reason Gold Coast Pool Cleaning stands out as the most trusted and preferred choice for pool cleaning in Ashmore.
Is It Swim Time In Ashmore Today?
Ashmore Live Weather Update
Gold Coast Pool Cleaning Are Located & Operate In Ashmore - QLD - 4214
At Gold Coast Pool Cleaning we are always close by to service your swimming pool needs in Ashmore for pool cleaning, maintenance, installation, sales and repairs. You can count on us for servicing pools near you typically in the following areas:
Abby Crescent
Ainsley Avenue
Allspice Drive
Allunga Avenue
Anchusia Street
Ashmore Road
Banyan Court
Barow Court
Belah Street
Bellara Street
Bellatta Drive
Bellview Crescent
Benowa Road
Berringa Court
Binalong Drive
Boree Street
Bosun Parade
Bowral Court
Boxthorn Street
Brittney Court
Burnside Court
Camellia Avenue
Cameron Court
Canterbury Chase
Carinya Street
Carool Street
Carrabean Avenue
Carrak Court
Central Park Avenue
Chaucer Court
Clear River Boulevarde
Commercial Drive
Community Drive
Conebush Street
Coobah Court
Coolong Court
Corporation Drive
Corunna Crescent
Cotlew Street
Cotlew Street West
Cran Street
Currumburra Road
Cutana Court
Daniel Crescent
Darel Drive
Devco Place
Dominions Road
Duri Place
Encore Crescent
Expo Court
Freda Street
Galloway Drive
Giro Place
Girral Avenue
Girraween Grove
Glass Street
Glenmore Drive
Golden Palms Court
Green Glen Road
Gunyah Grove
Hallmark Court
Hart Street
Heeb Street
Hermitage Close
Hillview Parade
Hinde Street
Horizon Avenue
Inchcape Court
Jacana Street
Jarrah Place
Jilpangi Crescent
Josh Court
Julah Court
Kalgun Crescent
Kallaroo Crescent
Kamo Court
Kanni Court
Kardella Street
Kauri Court
Kawana Crescent
Kerria Crescent
Kinarra Street
Kittani Crescent
Koolewong Parade
Koonan Court
Kootingal Street
Koro Court
Kurrambee Avenue
Lillian Crescent
Limosa Street
Lindal Street
Linga Court
Lochinvar Court
Lowanna Drive
Malibu Drive
Maloo Place
Manoora Place
Mara Court
Maralinga Drive
Maria Place
Marlborough Court
Marlock Court
Martin Place
Mccowan Street
Merrina Drive
Middleton Street
Midgera Street
Milbong Terrace
Milparinka Terrace
Mingaletta Drive
Miralie Place
Moora Street
Mowla Drive
Mualla Drive
Mulyan Place
Murrumba Drive
Musa Street
Ned Easement
Nemo Street
Nerang Road
Numeralla Avenue
Palona Place
Parasol Street
Paruna Place
Patonga Street
Patura Drive
Penola Place
Pinaroo Crescent
Pinkwood Drive
Pira Court
Raffia Street
Raftery Street
Reed Street
Rhiannon Drive
River Heights Boulevarde
Riverbank Court
Riverwood Drive
Roba Place
Royal Court
Rumbalara Street
San Lorenzo Court
San Mateo Boulevarde
Sapium Road
Sara Street
Sarah Place
Sassafras Drive
Shiralee Street
Slatyer Avenue
Southport Nerang Road
Stewart Parade
Sun Valley Drive
Sweetgum Street
Tallowood Road
Talofa Street
Tangerine Row
Tannock Street
Teak Place
The Crescent
Tibor Court
Tomanbil Terrace
Trad Avenue
Tulla Place
Tumbarumba Avenue
Tyalla Drive
Uki Place
United Road
Valerie Street
Wain Avenue
Walabah Drive
Wallaroo Way
Walrus Drive
Wardoo Street
Warrawee Avenue
Warrigal Crescent
Warrungen Way
Wilga Grove
Willamulka Avenue
Willangee Court
Wimba Court
Winani Drive
Wudina Court
Yangoora Crescent
Yarradup Street
Yarran Drive
Yelta Place
Ashmore Pool Cleaning
Phone: 07 5619 8000
Address: Ashmore Qld 4214
Email: Ashmore@goldcoastpoolcleaning.com.au
Ashmore Pool Cleaning Reviews
By far the best pool care in Ashmore
Their Ashmore pool plumbing services were exceptional. Designed and installed it, looks great.
We love our new robotic pool cleaner. delivered and installed in Ashmore.
Pool heater service & repair was affordable and great service. Thanks again.
Had a pool leak, and they swiftly detected and repaired it.
Gold Coast pool Cleaning delivered and installed a new pool pump. Service was great and easy to deal with.
Pool lights selection is fantastic our pool looks stunning at night.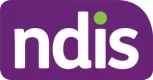 We happily support the ndis.

Gold Coast Owned & Operated

Goldie Poolmans Take On The Ashmore Area.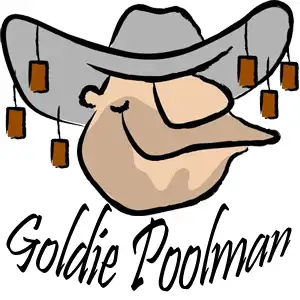 G'day, mates! Let's have a yarn about Ashmore, a dinky-di ripper of a suburb right here on the Gold Coast. While we're at it, I'll give a fair dinkum shout-out to Gold Coast Pool Cleaning, the local legends who've been keeping backyard pools crystal clear for yonks.
Ashmores a top spot with a bit of everything. It's like the Coast's hidden gem, offering a ripper lifestyle and a fair share of conveniences.
One of the standouts is the Ashmore City Shopping Centre. It's the local go to for all your shopping needs, from grabbing ya groceries to scoring a new pair of thongs and when you've worked up an appetite, you can tuck into some great tucker at the local eateries from classic fish and chips to some fancier grub.
But the best part about Ashmore is the sense of community. The locals are friendly as they come and there's a real camaraderie here. They've got local events, markets, and fairs happening on the reg, so you'll quickly become part of the crew.
Now let me introduce you to Gold Coast Pool Cleaning, the true-blue champs when it comes to keeping your pool spick and span. These folks have been servicing Ashmore and its surrounds for donkey's years, and they're the go to team for making sure ya backyard pool is clear as a bell. They're Aussies through and through and know their stuff inside out. If ya got a pool in Ashmore, you'd be a galah not to get Gold Coast Pool Cleaning on the job. They'll take care of your pool like it's their own.
In terms of housing, Ashmore has a mix of homes, from comfy family digs to stylish townhouses. It's the kind of place where you can find the perfect spot to put your feet up and relax and with the amenities in the area, you'll be living the Aussie dream in no time.
Theres plenty of schools in the area ensuring the young 'uns get a fair dinkum education and when it comes to healthcare, you're in good hands with medical facilities nearby.
The best part about Ashmore is its location. It's a hop, skip, and a jump away from all the Gold Coast action. You can be in Surfers Paradise or at the beach quicker than you can say "Aussie, Aussie, Aussie!"
In a nutshell Ashmores is a top suburb on the Goldy, offering a friendly community, top tucker and a shopping centre that's got you sorted and with Gold Coast Pool Cleaning on the scene, you can bet your bottom dollar your pool will be the cleanest and crispest in town. So don't be a drongo mate, come and check out Ashmore for yourself. It's a fair dinkum ripper joint!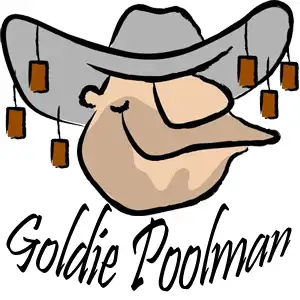 Ashmore: Aussie Charm in the Heart of Gold Coast!
G'day mates! Let's dive into the beauty of Ashmore, a true blue suburb in the City of Gold Coast, Queensland, Australia, where community spirit meets ripper landscapes. In 2016, this vibrant locale boasted a population of 11,910 legends.
History
Back in October 1887, the area now known as Ashmore and Benowa saw the advertisement of the Benowa Estate and Plantation subdivisions. James R. Dickson was the auctioneer extraordinaire, presenting extensive buildings and gear for sugar manufacturing. Fast forward to the 1970s, and Jim Donellon, a savvy Sydney property investor, rolled into town, giving birth to Ashmore Village and the iconic Ashmore Plaza Shopping Centre.
Schools and Education
The educational scene in Ashmore is a beaut mix. Ashmore State School kicked off in 1978, followed by Trinity Lutheran Primary School in '81. Bellevue Park State School joined the party in '83. Trinity Lutheran College, born in '87, merged with its primary counterpart in 2002, offering a top-notch education split between the Cotlew Street and Ashmore Road campuses.
Demographics
Ashmore's a melting pot of cultures, with the 2011 census revealing a population of 11,586. The community, with a median age of 40, boasts a strong Aussie presence, along with Kiwi, English, Japanese, and Korean influences. English is the lingo of choice for over 80%, but you'll catch a snippet of Japanese, Korean, German, Greek, and Mandarin too.
Natural Environment
Once upon a time, Ashmore was a haven for blackbutt forests and wetlands. Royal Pines resort sat in an area teeming with Eucalyptus tereticornis forests, wetlands, and even a hint of rainforest. Wildlife like jabiru, magpie geese, and water birds were regulars. Sadly, recent decades have seen significant changes, and much of the natural beauty has been lost to development.
Education Institutions
From Ashmore State School to Bellevue Park State School and Trinity Lutheran College, Ashmore boasts an impressive lineup of educational institutions. The Gold Coast Institute of TAFE also has a spot in this thriving community.
Amenities and Lifestyle
Ashmore's retail heartbeat is Southport-Nerang Road, featuring the bustling Ashmore City Shopping Centre and big names like Spotlight and Anaconda. For a bite, Hungry Jack's, Pizza Hut, and Red Rooster are local favorites. Don't forget the famous factory retail outlets offering discounted goodies and a locally loved florist, Flowers Gold Coast.
The Gold Coast City Council brings the library to you with a mobile service at Ashmore Village Park. Ashmore Uniting Church stands tall, fostering community spirit.