All Pool Cleaning Services - Pool Equipment Repairs - Green Pool Recovery - Pool Maintenance - Total Pool Care
In most cases our pool services actually
save you money!
The pool cleaning company Mudgeeraba residents can trust and rely on! Whether you have a dirty green pool, in need of equipment repairs or would just like to have your pool maintained to look good year round, we've got you covered!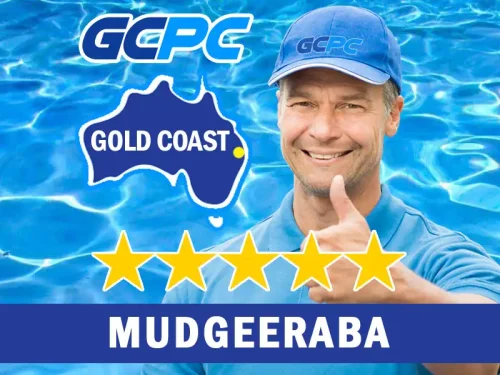 Get Your Pool Cleaning Quote For Your Pool In Mudgeeraba
Gold Coast Pool Cleaning For All Your Pool Needs In Mudgeeraba
Pool Cleaning

Green Pool Recovery

Pool Maintenance

Water Balancing

Filter Cleaning

Chlorinator Servicing

Servicing Mudgeeraba
Which pool service do you require?
Need A Pool Cleaning Expert In Mudgeeraba?
Mudgeeraba pool cleaning is just one of the specialised services we provide to the local Gold Coast community. Our experienced pool technicians have a wide range of knowledge and understanding when it comes to all pool cleaning and maintenance needs as well as supplying equipment and chemicals if needed. 
We service and clean residential home pools to large resort and lagoon style retreats. Whatever pool service you need and  with over 30 years expert experience in the area, our Mudgeeraba pool cleaning services will have your swimming  pool in tip top condition in no time and at more than affordable rates. Try our Pool Quote Tool and find out for yourself! There's a reason why we are the trusted name when it comes to pool cleaning in Mudgeeraba.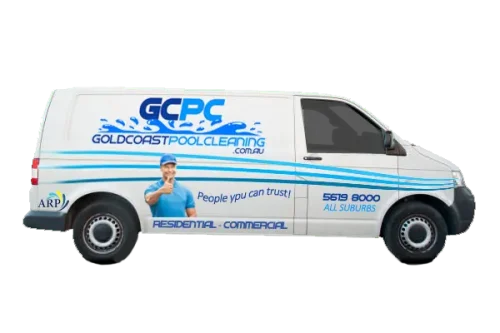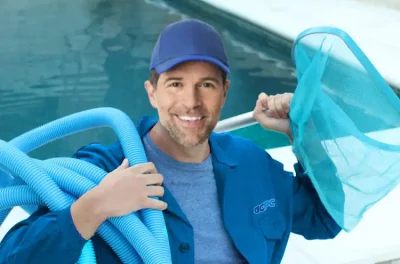 Pool Cleaning Service In Mudgeeraba
Gold Coast Pool Cleaning specialise in providing pool cleaning services, customised to the unique needs of Mudgeeraba pool owners. Our experienced pool technicians are equipped with the latest tools and expertise to ensure your pool remains crystal clear, clean and safe for you and your family all year round.
Our Mudgeeraba pool cleaning services include:
Brushing Tile bands & Steps
Vacuuming Pool
Scoop Pool & Remove Debris
Clean All Baskets
Clean Chlorinator Cell
Backwash and or Clan Cartridge Filters
Test & Balance Water
Grease O-rings
Check Timer & Adjust As Required
Inspect Pool Equipment 
Check For Safety Issues
We can tailor any service to your needs and there are no jobs too big or small. Our professional pool technicians are always cleaning Mudgeeraba pools meaning we are always close by to help with your swimming pool needs. So give us a call or ideally try our Pool Quote Tool and get yourself a no obligation free quote now!
All Pool Cleaning Services We Provide For Mudgeeraba
Emergency & Other Pool Services For The Mudgeeraba Area
We also provide the following services in the case of emergencies or other accidental or emergency breakdowns:
Emergency Pool Cleaning For Mudgeeraba, Mudgeeraba Holiday Rental Pool Cleaning, Pool Party Clean Ups Pre & Post, Storm Damage Pool Cleaning, Pool Sanitation Cleaning, Pool Plumbing & System Blockages, Draining & Refilling Of Pool Water, All Swimming Pool Repairs, Accidental Spillages,  Emergency Equipment Repairs, Broken Glass Removal, Health Concerns Clean & Audit.
Ask Us Any Pool Related Questions
Green Pool Cleaning In Mudgeeraba
Our green pool cleaning experts in Mudgeeraba are always on standby and are just a call away from taking that pool from a green to clean. We have solutions to bring your pool back to a crystal clear and safe condition in no time. 
We go beyond treating the symptons of your green pool, we target the cause of the problem which may of come from filtration, pump or water chemistry and rectify any issues to prevent a repeat in the future.
Green pools can be fixed quick and safely with the right knowledge and experience. Our team will have your pool looking like a sparkling oasis in Mudgeeraba after we are done!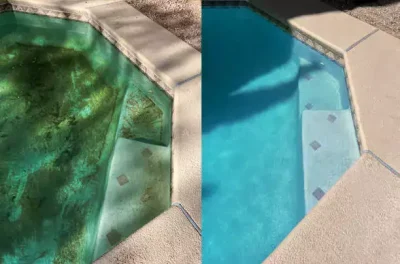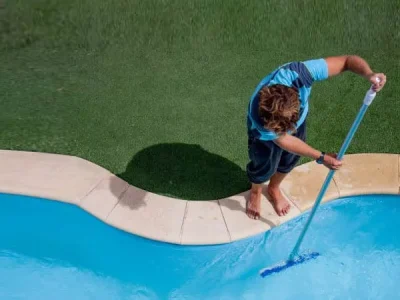 Mudgeeraba Pool Maintenance
With our Mudgeeraba pool maintenance services, you can have peace of mind knowing that your pool will be in top condition all year round.
Regular maintenance is the way to protect your pool from health and safety issues as well as preventing damage to your pools walls and floor as well as the pool pump and equipment. Water circulation is key to keeping a healthy pool and regular maintenance ensures things keep working as they should 
Maintaining your pool is not only cost effective but it saves you money in the long run. Try our Mudgeeraba Pool Cleaning Quote Tool and let us show you how maintaining your pool in most cases actually can save you money. You have nothing to lose Try it Now!
Gold Coast Pool Cleaning is the
most trusted
in Mudgeeraba
Mudgeeraba Pool Cleaning Cost
Pool cleaning costs in Mudgeeraba as well as every other Gold Coast suburb will vary dependant on the pools condition. We customise pool cleaning quotes to suit your requirements which means you only pay for what you need. If your pool in Mudgeeraba has clear water and just needs a vacuum and water balance, then the cleaning service is going to be very different to the same pool down the street that is green and full of debris and algae.
Whichever the scenario the best way to cost your pool clean is to either give us a call on 07 5619 8000 or try our online Pool Quote Tool which will ask a few questions, it's quick, easy, obligation free and you will get a customised quote for your pool cleaning service in Mudgeeraba.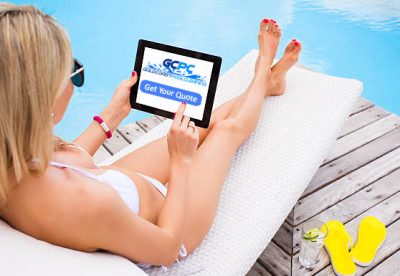 We are your local pool shop in Mudgeeraba. We are onsite and always nearby to deliver you any pool supplies you may need. We supply the Mudgeeraba area with pool salt, pool chemicals, spare parts, new pumps and filters and best of all we can also install parts, test your water and clean your pool all with one phone call. 
No need to get in the car shop around on a hot sunny day to be dissapointed and frustrated at the end. Our service vehicles in Mudgeeraba have a vast amount of stock onboard or back at our local warehouse. We can have it all supplied, delivered and installed if necessary and have your pool, tip top and ready for you to enjoy the rest of your day. 
Call us on 07 5619 8000 or send us a message and we will be more than happy to help you out.
Pool Shop Products We Deliver & Install For Mudgeeraba
Is It Swim Time In Mudgeeraba Today?
Mudgeeraba Live Weather Update
Gold Coast Pool Cleaning Are Located & Operate In Mudgeeraba - QLD - 4213
At Gold Coast Pool Cleaning we are always close by to service your swimming pool needs in Mudgeeraba for pool cleaning, maintenance, installation, sales and repairs. You can count on us for servicing pools near you typically in the following areas:
Abraheim Court
Acoma Terrace
Adios Court
Akama Court
Alleena Court
Altos Court
Alvey Court
Amulla Court
Antonson Crescent
Appaloosa Court
Arkana Street
Atomi Place
Augathella Court
Austinville Road
Autumn Court
Bagan Court
Baraka Court
Beckington Terrace
Bedford Crescent
Bell Place
Belmont Park Drive
Ben Court
Bernborough Place
Berrigans Road
Bertana Drive
Bibba Court
Birdsville Street
Bleadon Place
Bonita Court
Bonogin Road
Boolama Place
Boomerang Road
Breeana Court
Bromfield Drive
Bundgee Court
Burke Crescent
Carbine Court
Cardinal Court
Carrama Court
Chaz Court
Cherokee Crescent
Chinchilla Street
Chippewa Circuit
Chute Street
Clover Hill Drive
Clunes Court
Cobai Drive
Cobb Court
Colonial Court
Comet Court
Comic Court
Congreve Close
Connelly Court
Connerlly Court
Constellation Crescent
Currong Crescent
Curtis Court
Denika Court
Derby Place
Dillon Court
Don Murphy Lane
Douma Drive
Dowson Esplanade
Eclipse Court
Elaine Avenue
Ellis Drive
Elmes Court
Elsa Court
Ensor Street
Equinox Court
Exbridge Court
Exmoor Street
Exton Place
Faculty Crescent
Firth Place
Franklin Drive
Gemvale Road
Gidya Road
Gill Court
Gilward Drive
Glastonbury Drive
Glenny Street
Glenwood Green Court
Gold Coast Springbrook Road
Graduate Close
Gunsynd Drive
Hall Court
Hardys Road
Harrison Court
Healy Court
Hertford Crescent
Hewson Court
Highbridge Rise
Hinterland Drive
Holterman Court
Horseshoe Drive
Humberside Close
Idolou Court
Ilminster Crescent
Injune Place
Jarema Drive
John Rogers Road
Johns Road
Julie Way
Kaelah Lane
Kagoola Drive
Kenzie Lane
Kerala Court
Kerrigan Court
Kershan Street
Kiara Court
Kiowa Drive
Kulan Court
Kyler Court
Lacie Court
Lagoon Way
Lalor Court
Lambor Drive
Lancashire Drive
Langport Parade
Leica Court
Leicester Terrace
Leila Court
Leviathan Drive
Lincoln Street
Link Road
Little Nerang Road
Lumley Street
Maddison Street
Madeline Street
Manuka Road
Marcus Way
Mark Way
Mcintyre Court
Mclachlan Avenue
Meteor Court
Milkins Way
Milky Way
Milverton Close
Miners Court
Mission Drive
Monaro Road
Moonbeam Parade
Morven Court
Moss Street
Mount Olive Court
Mudgeeraba Road
Nakita Court
Narrabundah Street
Natan Road
Navajo Road
Ninnes Court
Nonga Court
Northampton Boulevarde
Old Coach Road
Ophir Court
Orange Court
Orbit Court
Pacific Highway
Palomino Drive
Park Court
Parklake Drive
Pelican Place
Pharlap Avenue
Piallingo Street
Pinetree Court
Planet Place
Prospector Road
Queen Charlotte Court
Raffles Court
Railway Street
Rainbow Drive
Range Road
Rathbone Court
Rayner Lane
Regency Place
Rising Fast Road
Riverina Court
Rivett Court
Robert Street
Rourke Street
Sandstone Place
Sandyoke Court
Sara Carrigan Court
Sarath Street
Satellite Court
Schneid Street
School Street
Scullin Street
Seppel Street
Serene Court
Shepton Crescent
Sherwood Close
Shetland Place
Soma Court
Somerset Drive
Sparford Close
Springsure Drive
Springtime Court
Stockman Crescent
Strawberry Road
Strike Way
Suffolk Place
Sugarglider Lane
Summerhill Court
Sun Court
Sunnymeade Place
Swagman Court
Swan Lane
Swanton Drive
Tanby Court
Tarrant Drive
Tilia Place
Todman Drive
Tolai Court
Tolga Road
Tuena Street
Tulloch Crescent
Twilight Drive
Tyalgum Street
Umpara Crescent
Universe Court
Venus Court
Victory Drive
Wagner Street
Walla Court
Wallaby Drive
Wallandra Road
Warra Court
Warrambeen Place
Wilton Close
Wiltshire Drive
Wincanton Place
Wyangan Valley Way
Ziedan Drive
Mudgeeraba Pool Cleaning
Phone: 07 5619 8000
Address: Mudgeeraba Qld 4213
Email: Mudgeeraba@goldcoastpoolcleaning.com.au
Mudgeeraba Pool Cleaning Reviews
By far the best pool care in Mudgeeraba
For pool cleaning in Mudgeeraba look no further than Gold Coast Pool Cleaning they are the pool cleaning kings. I recommend their services.
We have our pool cleaned in Mudgeeraba by Gold Coast Pool Cleaning. They have been maintaining our pool for years and their service and knowledge is impeccable.
We purchased a pool cleaner in Mudgeeraba for the best price and and Gold Coast Pool Cleaning delivered and installed it as well. Fantastic service.
We recommend Gold Coast Pool Care for cleaning and maintaining our pool. They have cleaned, serviced and repaired our home and investment properties for years. Jim
Best pool gear on the Gold Coast. We also have our pool cleaned every month and they always have the best prices.
Best pool maintenance in Mudgee. GCPC have been cleaning my pool for years. Great service and pricing.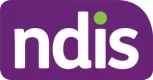 We happily support the ndis.

Gold Coast Owned & Operated

Goldie's Mudgeeraba Review
Goldie Poolmans Take On The Mudgeeraba Area.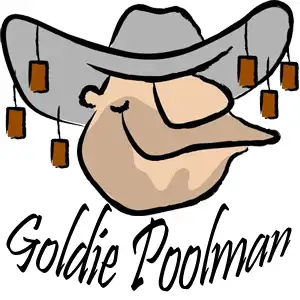 G'day, mates! Let's have a yarn about Mudgeeraba, a ripper of a suburb tucked away in the scenic hinterland of the Gold Coast in Queensland, Australia and while we're soaking up the laid back vibes, I've got to give a fair dinkum shout out to the local legends at Gold Coast Pool Cleaning, the true blue champions who've been keeping backyard pools as crystal clear as a mountain stream for donkey's years.
Mudgeeraba is a top notch spot, known for its lush green hills, quaint village atmosphere and that classic Aussie blend of rural charm and urban convenience. It's the kind of place that combines the tranquility of hinterland living with all the conveniences for a fair dinkum ripper of a lifestyle.
One of the standout features of Mudgeeraba is its stunning hinterland scenery. If you're a nature enthusiast, a hiker, or just keen on a Sunday arvo drive through the hills, this place is like a breath of fresh Aussie air. With the Mudgeeraba Creek winding through the landscape, the hinterland markets offering local produce and handmade goodies and a sense of community that's as warm as a bonfire on a winter's night, it's a top notch spot to soak up the serenity of the Aussie hinterland lifestyle.
Now, let me raise a cuppa to Gold Coast Pool Cleaning, the true blue legends who've been servicing Mudgeeraba and its surrounds for yonks. These cobbers are the best in the business when it comes to pool cleaning. They're Aussies through and through and they know their stuff like the back of their hands. If you've got a pool in Mudgeeraba, you'd be a galah not to have Gold Coast Pool Cleaning on speed dial. They'll make sure your pool is as pristine as the untouched Aussie bush.
Living in Mudgeeraba is like having a slice of hinterland heaven with a true blue Aussie twist. The suburb offers a mix of housing, from sprawling acreage properties with room for a veggie patch to cozy cottages nestled in the hills. It's the kind of place where you can find the perfect spot to put your feet up and call home.
The local community in Mudgeeraba is a tight knit bunch, always up for a chat at the local farmers' markets or a yarn at the community hall. With local events happening on the reg, from country fairs to bushwalks, there's always something happening. It's the kind of place where everyone knows your name, just like an old Aussie pub.
Mudgeeraba is not just about the hills and hinterland lifestyle it's also a stone's throw away from the bustling Robina Town Centre, a true blue shopping and dining hub with everything from Aussie fashion to gourmet eats and with Gold Coast Pool Cleaning on the scene, you can be sure your pool will be the cleanest and crispest in this hinterland haven. So don't be a drongo, mate come and check out Mudgeeraba for yourself. It's a true-blue gem in the Gold Coast's hinterland crown, where the hills are as inviting as a mate's backyard barbecue!