All Pool Cleaning Services - Pool Equipment Repairs - Green Pool Recovery - Pool Maintenance - Total Pool Care
In most cases our pool services actually
save you money!
The pool cleaning company Nerang residents can trust and rely on! Whether you have a dirty green pool, in need of equipment repairs or would just like to have your pool maintained to look good year round, we've got you covered!
Get Your Pool Cleaning Quote For Your Pool In Nerang
Gold Coast Pool Cleaning For All Your Pool Needs In Nerang
Pool Cleaning

Green Pool Recovery

Pool Maintenance

Water Balancing

Filter Cleaning

Chlorinator Servicing

Servicing Nerang
Which pool service do you require?
Need A Pool Cleaning Expert In Nerang?
Nerang pool cleaning is just one of the specialised services we provide to the local Gold Coast community. Our experienced pool technicians have a wide range of knowledge and understanding when it comes to all pool cleaning and maintenance needs as well as supplying equipment and chemicals if needed. 
We service and clean residential home pools to large resort and lagoon style retreats. Whatever pool service you need and  with over 30 years expert experience in the area, our Nerang pool cleaning services will have your swimming  pool in tip top condition in no time and at more than affordable rates. Try our Pool Quote Tool and find out for yourself! There's a reason why we are the trusted name when it comes to pool cleaning in Nerang.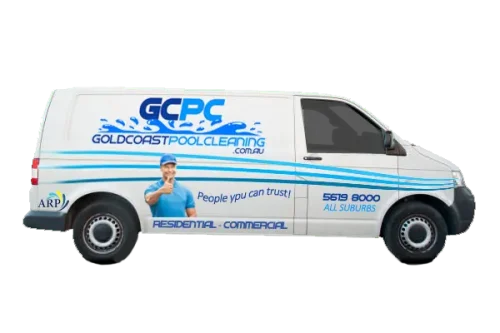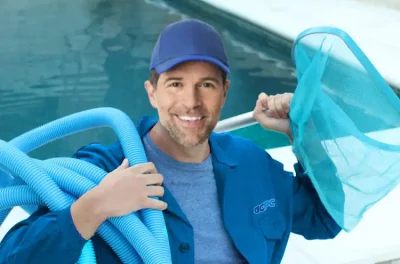 Pool Cleaning Service In Nerang
Gold Coast Pool Cleaning specialise in providing pool cleaning services, customised to the unique needs of Nerang pool owners. Our experienced pool technicians are equipped with the latest tools and expertise to ensure your pool remains crystal clear, clean and safe for you and your family all year round.
Our Nerang pool cleaning services include:
Brushing Tile bands & Steps
Vacuuming Pool
Scoop Pool & Remove Debris
Clean All Baskets
Clean Chlorinator Cell
Backwash and or Clan Cartridge Filters
Test & Balance Water
Grease O-rings
Check Timer & Adjust As Required
Inspect Pool Equipment 
Check For Safety Issues
We can tailor any service to your needs and there are no jobs too big or small. Our professional pool technicians are always cleaning Nerang pools meaning we are always close by to help with your swimming pool needs. So give us a call or ideally try our Pool Quote Tool and get yourself a no obligation free quote now!
All Pool Cleaning Services We Provide For Nerang
Emergency & Other Pool Services For The Nerang Area
We also provide the following services in the case of emergencies or other accidental or emergency breakdowns:
Emergency Pool Cleaning For Nerang, Nerang Holiday Rental Pool Cleaning, Pool Party Clean Ups Pre & Post, Storm Damage Pool Cleaning, Pool Sanitation Cleaning, Pool Plumbing & System Blockages, Draining & Refilling Of Pool Water, All Swimming Pool Repairs, Accidental Spillages,  Emergency Equipment Repairs, Broken Glass Removal, Health Concerns Clean & Audit.
Ask Us Any Pool Related Questions
Green Pool Cleaning In Nerang
Our green pool cleaning experts in Nerang are always on standby and are just a call away from taking that pool from a green to clean. We have solutions to bring your pool back to a crystal clear and safe condition in no time. 
We go beyond treating the symptons of your green pool, we target the cause of the problem which may of come from filtration, pump or water chemistry and rectify any issues to prevent a repeat in the future.
Green pools can be fixed quick and safely with the right knowledge and experience. Our team will have your pool looking like a sparkling oasis in Nerang after we are done!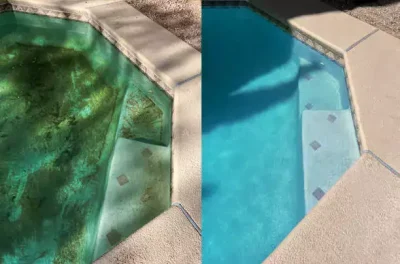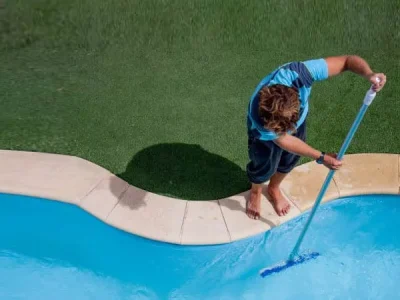 With our Nerang pool maintenance services, you can have peace of mind knowing that your pool will be in top condition all year round.
Regular maintenance is the way to protect your pool from health and safety issues as well as preventing damage to your pools walls and floor as well as the pool pump and equipment. Water circulation is key to keeping a healthy pool and regular maintenance ensures things keep working as they should 
Maintaining your pool is not only cost effective but it saves you money in the long run. Try our Nerang Pool Cleaning Quote Tool and let us show you how maintaining your pool in most cases actually can save you money. You have nothing to lose Try it Now!
Gold Coast Pool Cleaning is the
most trusted
in Nerang
Nerang Pool Cleaning Cost
Pool cleaning costs in Nerang as well as every other Gold Coast suburb will vary dependant on the pools condition. We customise pool cleaning quotes to suit your requirements which means you only pay for what you need. If your pool in Nerang has clear water and just needs a vacuum and water balance, then the cleaning service is going to be very different to the same pool down the street that is green and full of debris and algae.
Whichever the scenario the best way to cost your pool clean is to either give us a call on 07 5619 8000 or try our online Pool Quote Tool which will ask a few questions, it's quick, easy, obligation free and you will get a customised quote for your pool cleaning service in Nerang.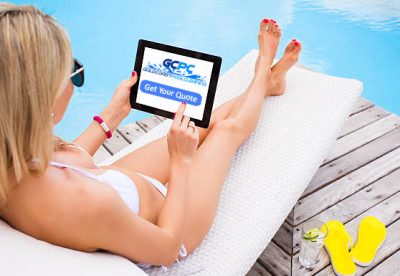 We are your local pool shop in Nerang. We are onsite and always nearby to deliver you any pool supplies you may need. We supply the Nerang area with pool salt, pool chemicals, spare parts, new pumps and filters and best of all we can also install parts, test your water and clean your pool all with one phone call. 
No need to get in the car shop around on a hot sunny day to be dissapointed and frustrated at the end. Our service vehicles in Nerang have a vast amount of stock onboard or back at our local warehouse. We can have it all supplied, delivered and installed if necessary and have your pool, tip top and ready for you to enjoy the rest of your day. 
Call us on 07 5619 8000 or send us a message and we will be more than happy to help you out.
Pool Shop Products We Deliver & Install For Nerang
Is It Swim Time In Nerang Today?
Nerang Live Weather Update
Gold Coast Pool Cleaning Are Located & Operate In Nerang - QLD - 4211
At Gold Coast Pool Cleaning we are always close by to service your swimming pool needs in Nerang for pool cleaning, maintenance, installation, sales and repairs. You can count on us for servicing pools near you typically in the following areas:
Abbey Rose Way
Abete Court
Acero Court
Adalong Place
Alexander Drive
Anglo Court
Appleblossom Place
Apricot Avenue
Auster Court
Baloo Crescent
Balyando Drive
Bamadi Court
Bards Court
Bartlett Avenue
Batten Street
Beaudesert Nerang Road
Beltana Way
Bent Street
Bettong Place
Bilby Close
Billabirra Crescent
Billeroy Place
Birdlife Court
Birribi Avenue
Blue Hill Court
Blue Lagoon Court
Bluebelle Drive
Boulton Drive
Bowden Court
Bowden Street
Branston Court
Brendan Drive
Brook Court
Brookfield Court
Burn Court
Burra Street
Bushmead Street
Byfield Court
Calga Street
Carham Court
Carine Court
Carole Drive
Castagno Avenue
Castle Hill Drive South
Cayuga Road
Celia Court
Centurion Crescent
Chantrill Avenue
Cherry Lane
Chesterfield Lane
Chopin Court
Citrus Drive
Clagiraba Road
Coleridge Court
Colrene Court
Colrene Drive
Conway Court
Coolawin Place
Coomville Crescent
Cotton Street
Country Crescent
Country View Drive
Crane Crescent
Crusader Way
Dargo Street
Debbie Way
Dell Court
Donilla Place
Dugandan Street
Dummy Street
Ealing Court
Eden Court
Edgehill Drive
Essex Court
Eureka Crescent
Evers Street
Ewan Court
Ferry Street
Fillmore Street
Foote Court
Forestwood Court
Galahad Court
Gershwin Court
Gilston Road
Goora Street
Grenfell Street
Gum Leaf Court
Harbinger Court
Hilldon Court
Hoban Court
Honeydew Way
Hope Street
Hyde Court
Ibrox Park Court
Inverness Court
Jay Gee Court
Jerilderie Court
Jerrawa Street
Jinker Way
Keats Place
Kelsey Circuit
Kerrabee Street
Kew Court
Klein Court
Knight Crescent
Koola Drive
Kotara Street
Kowhai Place
Kupara Street
Kyoga Street
Lakeview Drive
Lancaster Court
Lavelle Street
Lawnhill Drive
Lawrence Drive
Lawson Street
Leagues Club Drive
Lily Crescent
Longview Court
Ludong Street
Lutana Street
Mackellar Drive
Mandarin Court
Mango Court
Mariposa Court
Marlee Jayne Close
Maroong Crescent
Martin Street
Matai Crescent
Mclaren Road
Medellin Place
Meranti Court
Merloo Drive
Miro Place
Miskin Street
Mooyumbin Court
Mortensen Road
Mount Street
Mt Nathan Road
Mylor Street
Nerang Broadbeach Road
Nerang Connection Road
Nerang Murwillumbah Road
Nerang River Drive
Nerang Street
New Street
Nikau Crescent
Norse Close
North Street
Oak Street
Oakdale Avenue
O'Dowd Court
Ogilvie Crescent
Olmo Court
Onslow Street
O'Shea Drive
Pacific Highway
Padauk Drive
Pademelon Pass
Paladin Court
Palings Court
Papaya Court
Pappas Way
Pappas Way West
Paradise Court
Paradise Street
Patricia Court
Patrick Street
Peppercorn Court
Pict Court
Pine Grove Street
Platano Court
Plum Parade
Poets Corner
Poplar Place
Price Street
Queens Ridge Place
Railway Parade
Rata Place
Recreation Drive
Reeves Street
Richfield Close
Rill Court
Rimu Place
Rivergum Drive
Riverlea Waters Drive
Riverpark Drive
Riverview Road
Rokeby Court
Rossmore Street
Rovere Street
Rusa Court
Sandalwood Terrace
Saxon Court
Seamist Drive
Seaton Court
Shenton Way
Shepherd Hill Lane
Short Street
Souter Street
Southport Nerang Road
Spencer Road
Spring Court
St Petersburg Place
Station Street
Stevens Street
Strauss Court
Sueden Court
Summercreek Lane
Swansdale Close
Tamarind Close
Teasdale Drive
Tenalga Street
The Avenue
The Criterion
The Domain
The Grange
The Linkway
The Locale
The Mews
The Mores
The Strand
The Zenith
Thomas Hilton Place
Tibbing Street
Tirring Street
Tunbridge Drive
Tyson Court
View Street
Wandin Street
Warrener Street
Weber Court
Wedgetail Lane
Weedons Road
Werner Place
West Street
Westchester Court
White Street
Willawong Crescent
Winchester Drive
Winderadeen Court
Winderadeen Drive
Wundowie Street
Yalkuri Drive
Yamanie Court
Yarraowee Drive
Yarrayne Road
Yarrimbah Drive
Yoolantie Crescent
Zephyr Street
Nerang Pool Cleaning
Phone: 07 5619 8000
Address: Nerang Qld 4211
Email: Nerang@goldcoastpoolcleaning.com.au
Nerang Pool Cleaning Reviews
By far the best pool care in Nerang
Great pool services, we always have a sparkling pool thanks to Gold Coast Pool Cleaning Nerang.
Gold Coast Pool Cleaning have been cleaning our pool in Nerang for years. We highly recommend them.
Our pool care has been maintained by Gold Coast Pool Cleaning for over 6 month now and we are very happy with their service.
GCPC supplied and fitted a new pool pump. Great service.
Highly recommend their pool cleaning maintenance service.
Our pool cleaning maintenance has always been handled by Gold Coast pool Cleaning. We recommend their services.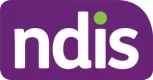 We happily support the ndis.

Gold Coast Owned & Operated

Goldie Poolmans Take On The Nerang Area.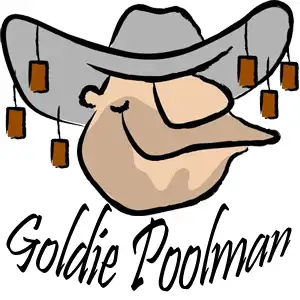 G'day, legends! Let's have a chinwag about Nerang, a ripper of a suburb that's the heart and soul of the Gold Coast in Queensland and while we're soaking up the easy going vibes, I've got to give a fair dinkum shout out to the local legends at Gold Coast Pool Cleaning, the true blue heroes who've been keeping backyard pools as clear as an Aussie summer sky for yonks.
Nerang is a top notch spot, known for its riverfront charm, community spirit and that classic Aussie mix of urban hustle and suburban tranquility. It's the kind of place that combines the convenience of city living with the laid back charm for a fair dinkum ripper of a lifestyle.
One of the standout features of Nerang is its picturesque Nerang River. If you're a water lover, a fisherman, or just keen on a Sunday arvo by the riverbank, this place is like a slice of aquatic paradise. With riverside parks offering BBQ spots for a family gathering, local fishermen sharing tales of the one that got away and a community vibe that's as warm as a campfire on a winter's night, it's a top notch spot to soak up the serenity of the Aussie suburban lifestyle.
Now, let me crack open a cold one for Gold Coast Pool Cleaning, the true blue legends who've been servicing Nerang and its surrounds since forever. These cobbers are the best in the business when it comes to pool cleaning. They're Aussies through and through and they've got pool maintenance down to an art. If you've got a pool in Nerang, you'd be a galah not to have Gold Coast Pool Cleaning on your side. They'll make sure your pool is as refreshing as a dip in a natural Aussie waterhole.
Living in Nerang is like having a slice of Gold Coast paradise with a true blue Aussie twist. The suburb offers a mix of housing, from cozy family homes with room for backyard cricket to riverside properties with views that'll take your breath away. It's the kind of place where you can find the perfect spot to put your feet up and call home.
The local community in Nerang is a diverse bunch, always up for a chat at the local farmer's market or a snag at the community sausage sizzle. With local events happening on the reg, from community fairs to riverfront festivals, there's always something happening. It's the kind of place where everyone knows your name, just like the old Aussie pubs.
Nerang is not just about the river and suburban vibes it's also conveniently close to the vibrant Carrara Markets, a true blue treasure trove of arts, crafts, and local goodies and with Gold Coast Pool Cleaning on the scene, you can be sure your pool will be the cleanest and crispest in this riverside haven. So don't be a drongo, mate come and check out Nerang for yourself. It's a trueblue gem in the Gold Coast's crown, where the river flows as smoothly as a well maintained Aussie ute!