Pool Cleaning Broadbeach Waters
All Pool Cleaning Services - Pool Equipment Repairs - Green Pool Recovery - Pool Maintenance - Total Pool Care
In most cases our pool services actually
save you money!
The pool cleaning company Broadbeach Waters residents can trust and rely on! Whether you have a dirty green pool, in need of equipment repairs or would just like to have your pool maintained to look good year round, we've got you covered!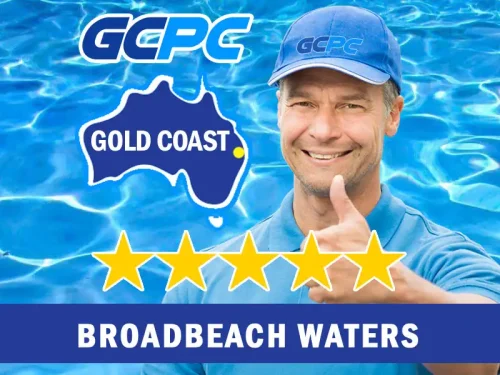 Get Your Pool Cleaning Quote For Your Pool In Broadbeach Waters
Gold Coast Pool Cleaning For All Your Pool Needs In Broadbeach Waters
Pool Cleaning

Green Pool Recovery

Pool Maintenance

Water Balancing

Filter Cleaning

Chlorinator Servicing

Servicing Broadbeach Waters
Which pool service do you require?
Need A Pool Cleaning Expert In Broadbeach Waters?
Broadbeach Waters pool cleaning is just one of the specialised services we provide to the local Gold Coast community. Our experienced pool technicians have a wide range of knowledge and understanding when it comes to all pool cleaning and maintenance needs as well as supplying equipment and chemicals if needed. 
We service and clean residential home pools to large resort and lagoon style retreats. Whatever pool service you need and  with over 30 years expert experience in the area, our Broadbeach Waters pool cleaning services will have your swimming  pool in tip top condition in no time and at more than affordable rates. Try our Pool Quote Tool and find out for yourself! There's a reason why we are the trusted name when it comes to pool cleaning in Broadbeach Waters.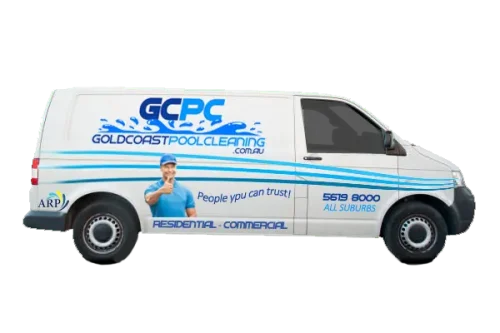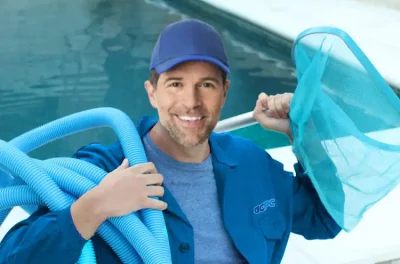 Pool Cleaning Service In Broadbeach Waters
Gold Coast Pool Cleaning specialise in providing pool cleaning services, customised to the unique needs of Broadbeach Waters pool owners. Our experienced pool technicians are equipped with the latest tools and expertise to ensure your pool remains crystal clear, clean and safe for you and your family all year round.
Our Broadbeach Waters pool cleaning services include:
Brushing Tile bands & Steps
Vacuuming Pool
Scoop Pool & Remove Debris
Clean All Baskets
Clean Chlorinator Cell
Backwash and or Clan Cartridge Filters
Test & Balance Water
Grease O-rings
Check Timer & Adjust As Required
Inspect Pool Equipment 
Check For Safety Issues
We can tailor any service to your needs and there are no jobs too big or small. Our professional pool technicians are always cleaning Broadbeach Waters pools meaning we are always close by to help with your swimming pool needs. So give us a call or ideally try our Pool Quote Tool and get yourself a no obligation free quote now!
All Pool Cleaning Services We Provide For Broadbeach Waters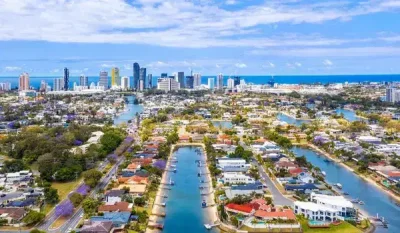 Emergency & Other Pool Services For The Broadbeach Waters Area
We also provide the following services in the case of emergencies or other accidental or emergency breakdowns:
Emergency Pool Cleaning For Broadbeach Waters, Broadbeach Waters Holiday Rental Pool Cleaning, Pool Party Clean Ups Pre & Post, Storm Damage Pool Cleaning, Pool Sanitation Cleaning, Pool Plumbing & System Blockages, Draining & Refilling Of Pool Water, All Swimming Pool Repairs, Accidental Spillages,  Emergency Equipment Repairs, Broken Glass Removal, Health Concerns Clean & Audit.
Ask Us Any Pool Related Questions
Green Pool Cleaning In Broadbeach Waters
Our green pool cleaning experts in Broadbeach Waters are always on standby and are just a call away from taking that pool from a green to clean. We have solutions to bring your pool back to a crystal clear and safe condition in no time. 
We go beyond treating the symptons of your green pool, we target the cause of the problem which may of come from filtration, pump or water chemistry and rectify any issues to prevent a repeat in the future.
Green pools can be fixed quick and safely with the right knowledge and experience. Our team will have your pool looking like a sparkling oasis in Broadbeach Waters after we are done!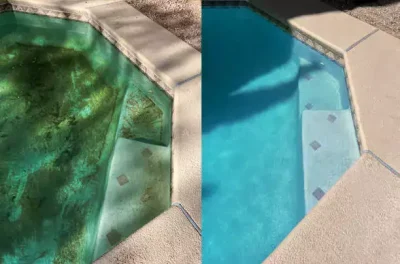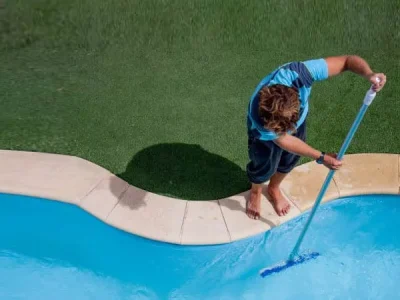 Broadbeach Waters Pool Maintenance
With our Broadbeach Waters pool maintenance services, you can have peace of mind knowing that your pool will be in top condition all year round.
Regular maintenance is the way to protect your pool from health and safety issues as well as preventing damage to your pools walls and floor as well as the pool pump and equipment. Water circulation is key to keeping a healthy pool and regular maintenance ensures things keep working as they should 
Maintaining your pool is not only cost effective but it saves you money in the long run. Try our Broadbeach Waters Pool Cleaning Quote Tool and let us show you how maintaining your pool in most cases actually can save you money. You have nothing to lose Try it Now!
Gold Coast Pool Cleaning is the
most trusted
in Broadbeach Waters
Broadbeach Waters Pool Cleaning Cost
Pool cleaning costs in Broadbeach Waters as well as every other Gold Coast suburb will vary dependant on the pools condition. We customise pool cleaning quotes to suit your requirements which means you only pay for what you need. If your pool in Broadbeach Waters has clear water and just needs a vacuum and water balance, then the cleaning service is going to be very different to the same pool down the street that is green and full of debris and algae.
Whichever the scenario the best way to cost your pool clean is to either give us a call on 07 5619 8000 or try our online Pool Quote Tool which will ask a few questions, it's quick, easy, obligation free and you will get a customised quote for your pool cleaning service in Broadbeach Waters.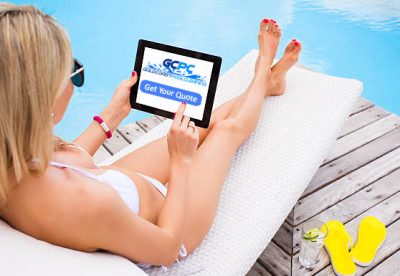 Broadbeach Waters Pool Shop
We are your local pool shop in Broadbeach Waters. We are onsite and always nearby to deliver you any pool supplies you may need. We supply the Broadbeach Waters area with pool salt, pool chemicals, spare parts, new pumps and filters and best of all we can also install parts, test your water and clean your pool all with one phone call. 
No need to get in the car shop around on a hot sunny day to be dissapointed and frustrated at the end. Our service vehicles in Broadbeach Waters have a vast amount of stock onboard or back at our local warehouse. We can have it all supplied, delivered and installed if necessary and have your pool, tip top and ready for you to enjoy the rest of your day. 
Call us on 07 5619 8000 or send us a message and we will be more than happy to help you out.
Pool Shop Products We Deliver & Install For Broadbeach Waters
GCPC Helping Make Memories
Explore our video showcasing how we create lasting memories, whether it's enjoying sunny days, promoting health and wellbeing or participating in water sports and competitions. It's the reason Gold Coast Pool Cleaning stands out as the most trusted and preferred choice for pool cleaning in Broadbeach Waters.
Is It Swim Time In Broadbeach Waters Today?
Broadbeach Waters Live Weather Update
Gold Coast Pool Cleaning Are Located & Operate In Broadbeach Waters - QLD - 4218
At Gold Coast Pool Cleaning we are always close by to service your swimming pool needs in Broadbeach Waters for pool cleaning, maintenance, installation, sales and repairs. You can count on us for servicing pools near you typically in the following areas:
Alaska Avenue
Allambi Avenue
Alma Street
Alvarado Court
Andrea Avenue
Andrew Avenue
Aroona Avenue
Bahia Court
Bal Harbour
Bermuda Street
Beverley Crescent
Bombala Street
Boongala Road
Buena Vista Court
Carmel Court
Cedar Place
Chant Street
Clear Island Road
Cleland Crescent
Cocos Crescent
Conifer Crescent
Coobowie Street
Coral Gables Key
Costa Court
Crest View Key
Cresta Court
Cristobel Court
Cypress Drive
Cypress Drive West
Darnay Road
Delungra Street
Doonbur Drive
Eady Avenue
Ensenada Court
Flamingo Key
Fremar Street
Furlong Street
Gooding Drive
Goolagong Court
Grant Place
Havana Key
Helen Court
Hokitika Street
Holland Court
Hooker Boulevarde
Hoy Street
Huon Street
Ilkinia Avenue
Ipsley Drive
Kalimna Drive
Karina Crescent
Key West
Kiah Avenue
Lakeland Key
Lakeside Avenue
Lamb Street
Lotus Key
Manapouri Street
Maureen Court
Meredith Drive
Merrimac Boulevarde
Mexicali Court
Miami Key
Moana Park Avenue
Monaco Street
Monte Vista Court
Monterey Court
Moola Court
Moorilla Place
Namatjira Court
Naranga Avenue
Nerang Broadbeach Road
Nootka Court
Pacific Boulevarde
Palmetto Court
Park Avenue
Pasadena Court
Pearl Key
Pensacola Court
Poinciana Boulevarde
Rawle Court
Rebecca Court
Rio Vista Boulevarde
River Crescent
Rosemont Avenue
Rudd Court
Rudd Street
San Michele Court
Sara Avenue
Sarasota Key
Savoy Drive
Seaforth Avenue
Sheridan Park Avenue
Sonder Street
Sophie Avenue
Summerland Key
Sunshine Boulevarde
T E Peters Drive
Talinga Place
Tannah Court
Tekapo Street
Tirau Place
Tumbi Street
Villa Court
Waitomo Street
Wanaka Street
Welby Street
Winterhaven Key
Wyuna Street
Yoorana Place
Yunga Court
Broadbeach Waters Pool Cleaning
Phone: 07 5619 8000
Address: Broadbeach Waters Qld 4218
Email: Broadbeach Waters@goldcoastpoolcleaning.com.au
Broadbeach Waters Pool Cleaning Reviews
By far the best pool care in Broadbeach Waters
I recommend you guys so much you should be paying me commission. Great service.
Always happy to recommend Gold Coast pool Cleaning to our friends. I highly recommend their services.
Used them for years and always happy. They clean my home and investment properties. Highly approve.
We always use GCPC on a regular basis as well as a few after party clean ups. Great service.
They say they are going to be here and they are every time. So happy we use them for our agency as well.
Excellent pool cleaning service. I recommend Gold coast pool Cleaners.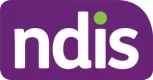 We happily support the ndis.

Gold Coast Owned & Operated

Goldie's Broadbeach Waters Review
Goldie Poolmans Take On The Broadbeach Waters Area.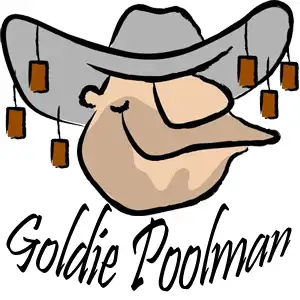 G'day, folks! Let me give you the inside scoop on Broadbeach Waters, a true blue ripper of a suburb right here on the Gold Coast and while I'm at it, I'll let you in on a little secret Gold Coast Pool Cleaning, the best darn pool cleaners around, keeping the locals' backyard oases crystal clear for years.
Broadbeach Waters is a cracking place, nestled in the heart of the Gold Coast. It's the kind of joint that's got a bit of everything and I'll tell you why it's the bee's knees.
First off the water mate. It's everywhere you look! This place is chock a block with canals and waterways making it a haven for water lovers. If you're into wetting a line or cruising around on a boat, you've hit the jackpot. Imagine casting a line right from your backyard or having a barbie on the deck while you watch the world go by on the water.
Speaking of backyards, the houses here are something else. You've got a bit of variety from swanky waterfront cribs to more down to earth digs. But here's the kicker no matter where you hang your hat you've got a view of the water and let me tell you, those sunsets over the water are like poetry in motion.
But Broadbeach Waters isn't just about the water cobber. There are parks and green spaces all over the place. You can chuck a picnic, go for a jog, or just laze about in one of the local parks. It's the kind of spot where you can kick back and soak up the good vibes.
Now, let me spill the beans about Gold Coast Pool Cleaning the legends who've been keeping the backyard pools in shipshape for donkey's years. These blokes and sheilas are the top dogs when it comes to pool cleaning. They're true blue Aussies who know their stuff inside and out. They've been serving the locals for ages keeping their backyard oases crystal clear and ready for a splash. If you've got a pool in Broadbeach Waters, you'd be a galah not to have Gold Coast Pool Cleaning on speed dial.
Now, when it comes to tucker, Broadbeach Waters has your back. You've got cafes, restaurants and takeaways that'll have your taste buds dancing a jig. Whether you're in the mood for a classic Aussie snag or something exotic you'll find it here. For those times you've got the shopping itch, you've got shopping centres like Pacific Fair nearby stacked with boutiques, big name brands and everything in between.
Families are looked after too. There are schools aplenty, so the nippers can get a fair dinkum education and for your health needs, you're in safe hands.
The local community is as friendly as they come and they love a good chinwag. They've got markets, events and fairs happening all the time and it's a top way to meet your neighbours and make some new mates. It's the kind of place where everyone knows your name, and that's something special.
In a nutshell, Broadbeach Waters is Gold Coast living at its finest. It's got water, sunshine, top tucker and a real sense of community and with Gold Coast Pool Cleaning on the scene, you can bet your bottom dollar your pool will be the cleanest and crispest in town. So don't be a drongo, mate, come and check it out for yourself! It's fair dinkum worth a squiz.
Cheers,
Goldie Poolman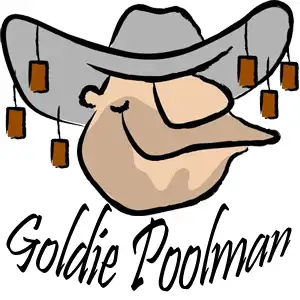 Broadbeach Waters: Where the Waterfront Beckons and Community Flourishes!
G'day, Step into the vibrant heart of the Gold Coast, Broadbeach Waters, a ripper suburb that's more than just homes it's a lifestyle by the water. With a population of 8,164 in the 2021 census, this place is buzzing with Aussie charm.
Geography:
Nestled along the Nerang River, Broadbeach Waters is the epitome of waterfront living. Imagine a suburb almost fully residential, with properties hugging man made canals and right in the southeast corner sits the iconic Pacific Fair Shopping Centre, a real gem for all your shopping adventures.
Neighborhoods:
Broadbeach Waters isn't just one spot it's a collection of vibrant neighborhoods, from Cypress Gardens to Rio Vista, each locale brings its own Aussie flavor to the mix. It's not just a place to live it's a true blue community.
History:
Back in the 1950s, Broadbeach Waters witnessed the birth of the Gold Coast's first canal estates, Miami Keys and Rio Vista. Inspired by the vibes of Florida, developers kicked off construction shaping the unique character we know today.
Demographics:
As of 2016, we clocked in at 7,779 residents with a median age of 43, a few years above the national average. We're a diverse bunch, with folks from New Zealand, England and all walks of life.
Education:
While there are no schools within our borders, fear not! Broadbeach Waters is flanked by fantastic neighboring schools like Broadbeach State School and Surfers Paradise State School for the little ones. Merrimac State High School takes the reins for the older crowd down south.
Amenities:
Parks, parks, and more parks! We've got 'em all, from Albert Recreational Park to Sons And Daughters Park. Broadbeach Waters is a green haven, offering a slice of nature right at your doorstep.
Attractions:
let's not forget the crown jewel Pacific Fair. Located on Hooker Boulevard, it's the largest shopping centre on the Gold Coast. With over 400 stores, cinemas and a foodie's paradise, it's no wonder we're spending a whopping $670 million to make it even better.
Broadbeach Waters – where waterways meet community and every day feels like a day at the fair. Come join the Aussie spirit, where life is as bright as the Gold Coast sun!