Pool Cleaning Monterey Keys
All Pool Cleaning Services - Pool Equipment Repairs - Green Pool Recovery - Pool Maintenance - Total Pool Care
In most cases our pool services actually
save you money!
The pool cleaning company Monterey Keys residents can trust and rely on! Whether you have a dirty green pool, in need of equipment repairs or would just like to have your pool maintained to look good year round, we've got you covered!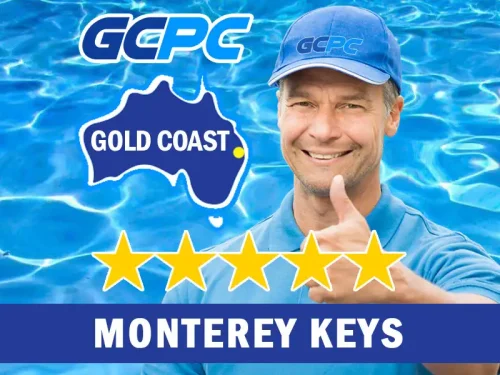 Get Your Pool Cleaning Quote For Your Pool In Monterey Keys
Gold Coast Pool Cleaning For All Your Pool Needs In Monterey Keys
Pool Cleaning

Green Pool Recovery

Pool Maintenance

Water Balancing

Filter Cleaning

Chlorinator Servicing

Servicing Monterey Keys
Which pool service do you require?
Need A Pool Cleaning Expert In Monterey Keys?
Monterey Keys pool cleaning is just one of the specialised services we provide to the local Gold Coast community. Our experienced pool technicians have a wide range of knowledge and understanding when it comes to all pool cleaning and maintenance needs as well as supplying equipment and chemicals if needed. 
We service and clean residential home pools to large resort and lagoon style retreats. Whatever pool service you need and  with over 30 years expert experience in the area, our Monterey Keys pool cleaning services will have your swimming  pool in tip top condition in no time and at more than affordable rates. Try our Pool Quote Tool and find out for yourself! There's a reason why we are the trusted name when it comes to pool cleaning in Monterey Keys.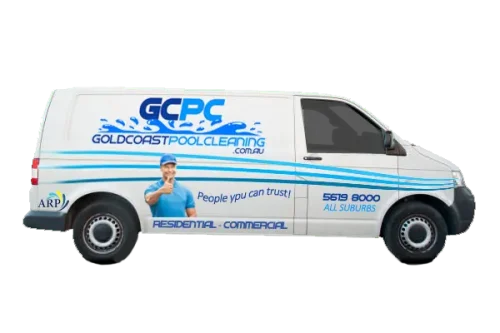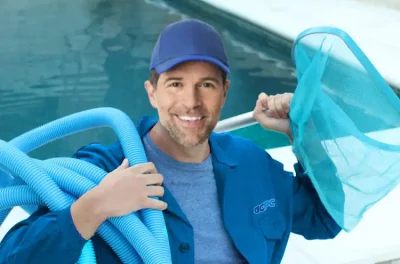 Pool Cleaning Service In Monterey Keys
Gold Coast Pool Cleaning specialise in providing pool cleaning services, customised to the unique needs of Monterey Keys pool owners. Our experienced pool technicians are equipped with the latest tools and expertise to ensure your pool remains crystal clear, clean and safe for you and your family all year round.
Our Monterey Keys pool cleaning services include:
Brushing Tile bands & Steps
Vacuuming Pool
Scoop Pool & Remove Debris
Clean All Baskets
Clean Chlorinator Cell
Backwash and or Clan Cartridge Filters
Test & Balance Water
Grease O-rings
Check Timer & Adjust As Required
Inspect Pool Equipment 
Check For Safety Issues
We can tailor any service to your needs and there are no jobs too big or small. Our professional pool technicians are always cleaning Monterey Keys pools meaning we are always close by to help with your swimming pool needs. So give us a call or ideally try our Pool Quote Tool and get yourself a no obligation free quote now!
All Pool Cleaning Services We Provide For Monterey Keys
Emergency & Other Pool Services For The Monterey Keys Area
We also provide the following services in the case of emergencies or other accidental or emergency breakdowns:
Emergency Pool Cleaning For Monterey Keys, Monterey Keys Holiday Rental Pool Cleaning, Pool Party Clean Ups Pre & Post, Storm Damage Pool Cleaning, Pool Sanitation Cleaning, Pool Plumbing & System Blockages, Draining & Refilling Of Pool Water, All Swimming Pool Repairs, Accidental Spillages,  Emergency Equipment Repairs, Broken Glass Removal, Health Concerns Clean & Audit.
Ask Us Any Pool Related Questions
Green Pool Cleaning In Monterey Keys
Our green pool cleaning experts in Monterey Keys are always on standby and are just a call away from taking that pool from a green to clean. We have solutions to bring your pool back to a crystal clear and safe condition in no time. 
We go beyond treating the symptons of your green pool, we target the cause of the problem which may of come from filtration, pump or water chemistry and rectify any issues to prevent a repeat in the future.
Green pools can be fixed quick and safely with the right knowledge and experience. Our team will have your pool looking like a sparkling oasis in Monterey Keys after we are done!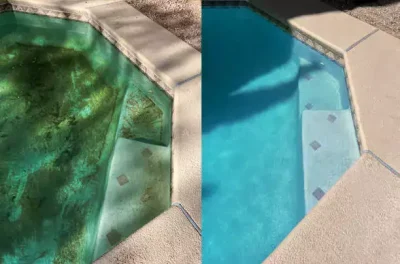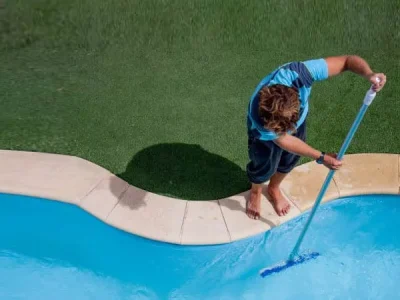 Monterey Keys Pool Maintenance
With our Monterey Keys pool maintenance services, you can have peace of mind knowing that your pool will be in top condition all year round.
Regular maintenance is the way to protect your pool from health and safety issues as well as preventing damage to your pools walls and floor as well as the pool pump and equipment. Water circulation is key to keeping a healthy pool and regular maintenance ensures things keep working as they should 
Maintaining your pool is not only cost effective but it saves you money in the long run. Try our Monterey Keys Pool Cleaning Quote Tool and let us show you how maintaining your pool in most cases actually can save you money. You have nothing to lose Try it Now!
Gold Coast Pool Cleaning is the
most trusted
in Monterey Keys
Monterey Keys Pool Cleaning Cost
Pool cleaning costs in Monterey Keys as well as every other Gold Coast suburb will vary dependant on the pools condition. We customise pool cleaning quotes to suit your requirements which means you only pay for what you need. If your pool in Monterey Keys has clear water and just needs a vacuum and water balance, then the cleaning service is going to be very different to the same pool down the street that is green and full of debris and algae.
Whichever the scenario the best way to cost your pool clean is to either give us a call on 07 5619 8000 or try our online Pool Quote Tool which will ask a few questions, it's quick, easy, obligation free and you will get a customised quote for your pool cleaning service in Monterey Keys.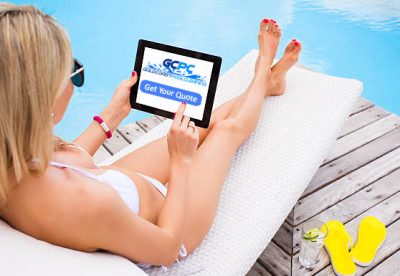 We are your local pool shop in Monterey Keys. We are onsite and always nearby to deliver you any pool supplies you may need. We supply the Monterey Keys area with pool salt, pool chemicals, spare parts, new pumps and filters and best of all we can also install parts, test your water and clean your pool all with one phone call. 
No need to get in the car shop around on a hot sunny day to be dissapointed and frustrated at the end. Our service vehicles in Monterey Keys have a vast amount of stock onboard or back at our local warehouse. We can have it all supplied, delivered and installed if necessary and have your pool, tip top and ready for you to enjoy the rest of your day. 
Call us on 07 5619 8000 or send us a message and we will be more than happy to help you out.
Pool Shop Products We Deliver & Install For Monterey Keys
Is It Swim Time In Monterey Keys Today?
Monterey Keys Live Weather Update
Gold Coast Pool Cleaning Are Located & Operate In Monterey Keys - QLD - 4212
At Gold Coast Pool Cleaning we are always close by to service your swimming pool needs in Monterey Keys for pool cleaning, maintenance, installation, sales and repairs. You can count on us for servicing pools near you typically in the following areas:
Monterey Keys Dr
Monterey Keys Pool Cleaning
Phone: 07 5619 8000
Address: Monterey Keys Qld 4212
Email: Monterey Keys@goldcoastpoolcleaning.com.au
Monterey Keys Pool Cleaning Reviews
By far the best pool care in Monterey Keys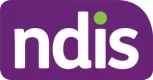 We happily support the ndis.

Gold Coast Owned & Operated

Goldie's Monterey Keys Review
Goldie Poolmans Take On The Monterey Keys Area.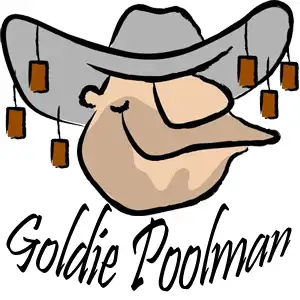 G'day from the suburban oasis of Monterey Keys, Queensland, where the gum trees provide shade and the coastal breeze carries the scent of the Aussie bush. Nestled in the northern embrace of the Gold Coast, Monterey Keys embodies the essence of laid back Aussie living, with streets lined with eucalyptus and the occasional laughter of kookaburras.
Now, when it comes to ensuring your backyard pool stays in top notch condition in Monterey Keys, you can bet your bottom dollar on Gold Coast Pool Cleaning. These true blue legends have earned their stripes as the gold standard of pool maintenance, faithfully serving the locals for donkey's years. Their commitment to the community is as unshakeable as the foundations of our homes, ensuring that every backyard oasis in Monterey Keys is a crystal clear haven.
What sets them apart? It's not just about skimming leaves off the water it's about understanding the unique aquatic rhythm of Monterey Keys. Gold Coast Pool Cleaning has seamlessly become part of our suburban community, embodying the Aussie spirit of mateship and a fair dinkum dedication to keeping our pools pristine.
So, if your pool in Monterey Keys needs a bit of TLC, these local legends are the go to. Dive into the Aussie way of life, Monterey Keys style and let Gold Coast Pool Cleaning turn your backyard into a pristine aquatic haven. Your own slice of Aussie paradise is just a call away, mate!