Pool Cleaning Coomera Waters
All Pool Cleaning Services - Pool Equipment Repairs - Green Pool Recovery - Pool Maintenance - Total Pool Care
In most cases our pool services actually
save you money!
The pool cleaning company Coomera Waters residents can trust and rely on! Whether you have a dirty green pool, in need of equipment repairs or would just like to have your pool maintained to look good year round, we've got you covered!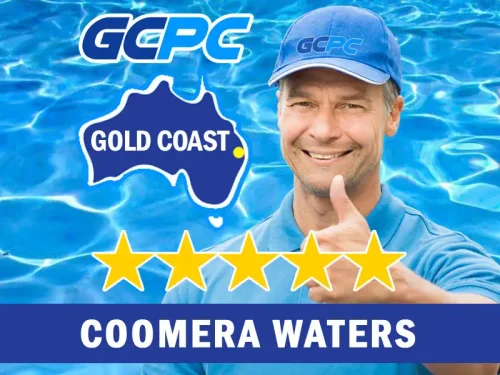 Get Your Pool Cleaning Quote For Your Pool In Coomera Waters
Gold Coast Pool Cleaning For All Your Pool Needs In Coomera Waters
Pool Cleaning

Green Pool Recovery

Pool Maintenance

Water Balancing

Filter Cleaning

Chlorinator Servicing

Servicing Coomera Waters
Which pool service do you require?
Need A Pool Cleaning Expert In Coomera Waters?
Coomera Waters pool cleaning is just one of the specialised services we provide to the local Gold Coast community. Our experienced pool technicians have a wide range of knowledge and understanding when it comes to all pool cleaning and maintenance needs as well as supplying equipment and chemicals if needed. 
We service and clean residential home pools to large resort and lagoon style retreats. Whatever pool service you need and  with over 30 years expert experience in the area, our Coomera Waters pool cleaning services will have your swimming  pool in tip top condition in no time and at more than affordable rates. Try our Pool Quote Tool and find out for yourself! There's a reason why we are the trusted name when it comes to pool cleaning in Coomera Waters.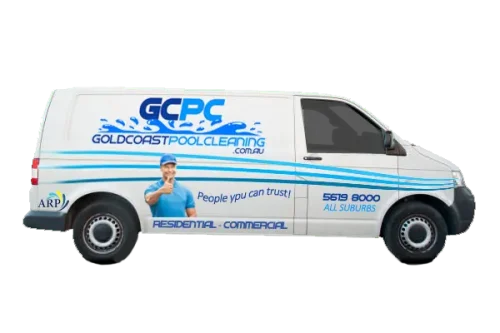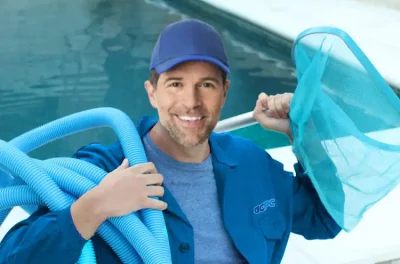 Pool Cleaning Service In Coomera Waters
Gold Coast Pool Cleaning specialise in providing pool cleaning services, customised to the unique needs of Coomera Waters pool owners. Our experienced pool technicians are equipped with the latest tools and expertise to ensure your pool remains crystal clear, clean and safe for you and your family all year round.
Our Coomera Waters pool cleaning services include:
Brushing Tile bands & Steps
Vacuuming Pool
Scoop Pool & Remove Debris
Clean All Baskets
Clean Chlorinator Cell
Backwash and or Clan Cartridge Filters
Test & Balance Water
Grease O-rings
Check Timer & Adjust As Required
Inspect Pool Equipment 
Check For Safety Issues
We can tailor any service to your needs and there are no jobs too big or small. Our professional pool technicians are always cleaning Coomera Waters pools meaning we are always close by to help with your swimming pool needs. So give us a call or ideally try our Pool Quote Tool and get yourself a no obligation free quote now!
All Pool Cleaning Services We Provide For Coomera Waters
Emergency & Other Pool Services For The Coomera Waters Area
We also provide the following services in the case of emergencies or other accidental or emergency breakdowns:
Emergency Pool Cleaning For Coomera Waters, Coomera Waters Holiday Rental Pool Cleaning, Pool Party Clean Ups Pre & Post, Storm Damage Pool Cleaning, Pool Sanitation Cleaning, Pool Plumbing & System Blockages, Draining & Refilling Of Pool Water, All Swimming Pool Repairs, Accidental Spillages,  Emergency Equipment Repairs, Broken Glass Removal, Health Concerns Clean & Audit.
Ask Us Any Pool Related Questions
Green Pool Cleaning In Coomera Waters
Our green pool cleaning experts in Coomera Waters are always on standby and are just a call away from taking that pool from a green to clean. We have solutions to bring your pool back to a crystal clear and safe condition in no time. 
We go beyond treating the symptons of your green pool, we target the cause of the problem which may of come from filtration, pump or water chemistry and rectify any issues to prevent a repeat in the future.
Green pools can be fixed quick and safely with the right knowledge and experience. Our team will have your pool looking like a sparkling oasis in Coomera Waters after we are done!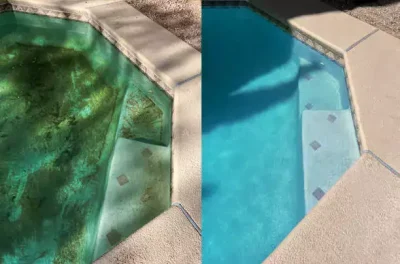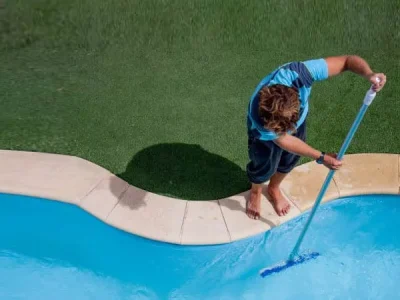 Coomera Waters Pool Maintenance
With our Coomera Waters pool maintenance services, you can have peace of mind knowing that your pool will be in top condition all year round.
Regular maintenance is the way to protect your pool from health and safety issues as well as preventing damage to your pools walls and floor as well as the pool pump and equipment. Water circulation is key to keeping a healthy pool and regular maintenance ensures things keep working as they should 
Maintaining your pool is not only cost effective but it saves you money in the long run. Try our Coomera Waters Pool Cleaning Quote Tool and let us show you how maintaining your pool in most cases actually can save you money. You have nothing to lose Try it Now!
Gold Coast Pool Cleaning is the
most trusted
in Coomera Waters
Coomera Waters Pool Cleaning Cost
Pool cleaning costs in Coomera Waters as well as every other Gold Coast suburb will vary dependant on the pools condition. We customise pool cleaning quotes to suit your requirements which means you only pay for what you need. If your pool in Coomera Waters has clear water and just needs a vacuum and water balance, then the cleaning service is going to be very different to the same pool down the street that is green and full of debris and algae.
Whichever the scenario the best way to cost your pool clean is to either give us a call on 07 5619 8000 or try our online Pool Quote Tool which will ask a few questions, it's quick, easy, obligation free and you will get a customised quote for your pool cleaning service in Coomera Waters.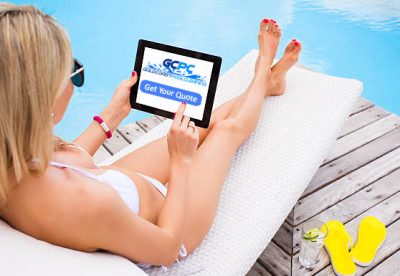 We are your local pool shop in Coomera Waters. We are onsite and always nearby to deliver you any pool supplies you may need. We supply the Coomera Waters area with pool salt, pool chemicals, spare parts, new pumps and filters and best of all we can also install parts, test your water and clean your pool all with one phone call. 
No need to get in the car shop around on a hot sunny day to be dissapointed and frustrated at the end. Our service vehicles in Coomera Waters have a vast amount of stock onboard or back at our local warehouse. We can have it all supplied, delivered and installed if necessary and have your pool, tip top and ready for you to enjoy the rest of your day. 
Call us on 07 5619 8000 or send us a message and we will be more than happy to help you out.
Pool Shop Products We Deliver & Install For Coomera Waters
Is It Swim Time In Coomera Waters Today?
Coomera Waters Live Weather Update
Gold Coast Pool Cleaning Are Located & Operate In Coomera Waters - QLD - 4209
At Gold Coast Pool Cleaning we are always close by to service your swimming pool needs in Coomera Waters for pool cleaning, maintenance, installation, sales and repairs. You can count on us for servicing pools near you typically in the following areas:
Aaron St
Alessandra Cct
Alexandrina St
Alliance St
Altair St
Altjira La
Ambermerle Wy
Amity Rd
Amy Dr
Andromeda Dr
Anitra La
Annaleys Ct
Antonio Pl
Apollo St
Apple Berry Av
Aralia St
Argyle Pl
Asterella Ct
Astor Tce
Atara La
Ausmaid La
Azura Wy
Azure Wy
Babinda St
Bailer St
Ballyhoo La
Balmara Pl
Banksia Rd
Banksia Tce
Barker La
Barratt St
Bashful La
Beacroft St
Beattie Rd
Beau Geste Pl
Bellagio Cr
Bellarine Cct
Bellbird Cr
Benecia Av
Benjy La
Berrimilla La
Blackall St
Bloom Av
Boambillee Dr
Bobsled La
Boronia St
Bos Dr
Bottle Brush Cct
Bottletree Ct
Brenda La
Brilliant La
Brindabella Cl
Buccaneer Wy
Bumblebee La
Burton La
Cadence La
Caleana Ct
Capella St
Carabeen St
Carina St
Carissa St
Carpenters Dr
Cassia Dr
Catherine Ct
Ceil Cct
Celestial Wy
Challenger Wy
Cherana La
Cherry Ct
Christina Dr
Christine Dr
Chromata La
Cielo La
Cirrus Wy E
Cirrus Wy
Cobalt Cct
Colman Rd
Condor Dr
Coomera Cemetery Rd
Coorong St
Corkwood Ct
Corymbia St
Cottage Pl
Creek Rd
Crinum Cct
Crusade Ct
Cumulus St
Cygnus Cr
Cypress Cct
Daintree Dr
Dales Wy
Darley St
Days Rd
De Barnett St
Dee La
Dreamworld Pky
Drumbeat Pl
Dubuji La
Echo La
Edwardson Dr
Egret La
Electra St
Elise Av
Elizabeth St
Elusive La
Emilia St
Esplanade
Even La
Felix Ent
Fidelis Pl
Figtree St
Finnegan Wy
First Light Ct
Flamingo La
Flowers Dr
Ford Rd
Forrestdale St
Fortune St
Foxwell Rd
Freya Cct
Galaxy Dr
Garden Rd
Garden St
Gary La
Gateway Ct
Gatina Cr
Geebung Ct
Gemini Cct
George Alexander Wy
Gibosa La
Gillian Dr
Grand Waterway Dr
Gregor Cr
Gunther Av
Hansen Ct
Harbour Village Pde
Helsal Ct
Henry St
Heron Cl
Hickey St
Holl La
Hoop Pine Cct
Horus Ct
Hovea St
Hudson Ct
Iceberg La
Icefire La
Illusion Pl
Impeccable Cct
Infinity Ct
Ingrid La
Ioannou Pl
Iron Bark Tce
Jackson St
Jaiden Wy
Jasnar La
Jeremy St
Jimmy Rd
Jindalba Dr
Jones St
Josephine La
Jotown Dr
Jowett St
Katinka Cct
Kelly Av
Keppel Wy
Kerang St
Kerkin Rd S
Kialoa La
Kim La
King Orchard Cct
King St
Kingfisher Pl
Kingtide La
Kintal La
Koomooloo Cr
Kufstein Rd
Kulki Wy
Kurrewa La
Kurura Rd
Lachlan Dr
Lahey Cov
Lamont St
Lanyard Cl
Latina Cr
Learning St
Leichhardt St
Lenton St
Liberty Ri
Lilly Pilly Dr
Lily Av
Lisa Cr
Lofty La
Loki Rd
Lorenzo Dr
Luna Ct
Mackenzie St
Madison Rd
Main St
Mala Ct
Maranoa St
Marjula St
Marshall Cct
Mazie La
Mcallisters Cr
Mcdowall Ct
Mcphail Rd
Mcpherson Cr
Mela St
Michaels Prm
Mistral La
Moonbi La
Moonie Dr
Moonlight La
Moorhen St
Morna Pl
Nells Ct
Nelms Cct
Nerida La
Niccy Rd
Nicholson La
Nimbus Ct
Nocturne La
Oakey Creek Rd
Old Pacific Hwy
Olearia St
Olivia Cl
Ondine Ct
Oreilly Dr
Orlando Dr
Pacha Cl
Pacific Mwy
Palmerston Pl
Pamplet La
Paperbark Cr
Paradise Dr
Park Esp
Park Vista Cct
Pathfinder Rd
Pearl St
Pendragon Dr
Peregrine Cr
Piccolo St
Picnic Creek Dr
Pisces Ct
Ragamuffin Dr E
Ragamuffin Dr W
Ragamuffin Dr
Railway Dr
Railway Rd
Rainbow Cct
Rampage St
Rani Av
Ratu La
Red Gum Tce
Regent Ct
Riflebird St
Ripple Ct
Ritz Dr
Rival La
Riverland Rd
Rivina Cct
Roebuck St
Rosa Ct
Roslyn Cl
Ruthean Cct
Sailaway Ct
Saltash Ct
Santana Rd
Scandia Tce
Scenic Cr
Scott Young Dr
Seabird La
Seagreen Dr
Seashell Av
Seawind Rd
Sena St
Serenade Dr
Severn St
Shipper Dr
Siandra Cr
Silver Gull St
Simmo St
Skippers Pl
Slipstream Rd
Solo Pl
Southerly La
Spica Cr
Spirula St
Stairway St
Steves Wy
Stinson Cct
Stormvogel Ct
Stratus La
Sundew Tce
Sunray St
Synergy Dr
Tallawood Rd
Talpa St
Taurus Cct
Tea Tree La
Tess Rd
Thornton Ct
Tiercel La
Tim Pl
Tindale Pl
Toolona St
Tooraneedin Rd
Tradition Pl
Tribeca Cct
Tribulation Cr
Trillers Av
Tully La
Tyrol Rd
Urban Village Wy
Valda Av
Vanilla La
Venetian Wy
Veninde La
Vesper La
Victor St
Village High Cr
Waddiwong Rd
Wangi Wy
Waterway Dr
Westcott Wy
Westward Wy
Wild Kaiser Rd
Yaun St
Yawalpah Rd
Yendys La
Zen Ct
Zeus Cct
Coomera Waters Pool Cleaning
Phone: 07 5619 8000
Address: Coomera Waters Qld 4209
Email: Coomera Waters@goldcoastpoolcleaning.com.au
Coomera Waters Pool Cleaning Reviews
By far the best pool care in Coomera Waters
Great lot of people, always friendly and do a great job.
We get our pool cleaned every month and they keep it sparkling clean.
Had a green pool and Gold Coast Pool Cleaning sorted it out. Also found the chlorinator was faulty.
Purchased my new robotic pool cleaner. Great service and well priced.
Used them for years great crew.
Fixed my deteriorated cartridge filter. Installed and checked system. Great Job.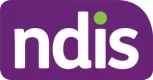 We happily support the ndis.

Gold Coast Owned & Operated

Goldie's Coomera Waters Review
Goldie Poolmans Take On The Coomera Waters Area.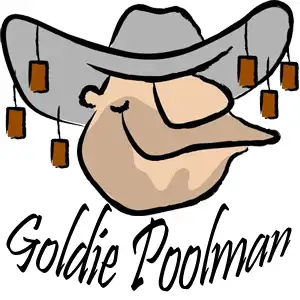 G'day, mates! Let's have a yarn about Coomera Waters, a fair dinkum Aussie gem tucked away on the Gold Coast and while we're soaking up the laidback vibes, I'll give a fair dinkum shout out to Gold Coast Pool Cleaning, the local legends who've been keeping backyard pools as clear as a billabong for yonks.
Coomera Waters is a ripper of a spot, known for its canal front living, water based lifestyle, and that classic Gold Coast charm. It's the kind of place that combines the serenity of the waterways with all the modern conveniences for a true blue ripper of a life.
One of the standout features of Coomera Waters is its stunning canals and waterfront living. If you're a boatie, fisherman or just love a good waterside barbie this place is like a dream come true. With canals winding through the neighborhood and views of the Hinterland in the distance, it's a top-notch spot to soak up the serenity of the Aussie lifestyle.
Now, let me introduce you to Gold Coast Pool Cleaning the true blue legends who've been servicing Coomera Waters and its surrounds for donkey's years. These folks are the best in the business when it comes to pool cleaning. They're Aussies through and through and they know their stuff like the back of their hands. If you've got a pool in Coomera Waters you'd be a galah not to have Gold Coast Pool Cleaning on your side. They'll make sure your pool is as clear as the pristine waters of an untouched Aussie oasis.
Living in Coomera Waters is like having a slice of paradise with a tru -blue Aussie twist. The suburb offers a mix of housing, from waterfront mansions with private jetties to cozy family cribs with a view of the water. It's the kind of place where you can find the perfect spot to put your feet up and call home.
The local community in Coomera Waters is a friendly bunch always up for a chinwag by the water or a snag on the barbie at the community park. With local events happening on the reg, from canal clean up days to waterside festivals, there's always something happening. It's the kind of place where everyone knows your name, just like the old Aussie pubs.
Coomera Waters is not just about the water it's also right in the middle of the Gold Coast action. You're a stone's throw away from the Westfield Coomera, a true blue shopping haven with everything from Aussie fashion to top notch dining and with Gold Coast Pool Cleaning on the scene, you can be sure your pool will be the cleanest and crispest in town. So don't be a drongo, mate come and check out Coomera Waters for yourself. It's a true blue slice of Aussie heaven!